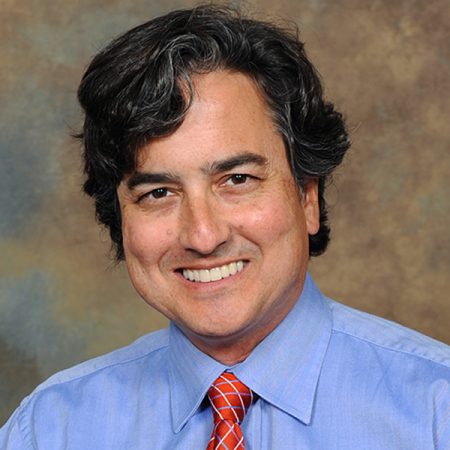 Jim Clark is no stranger to dealing with high-stress, traumatic events.
Clark, who has served as the dean of Florida State University's College of Social Work for about a year, lent his expertise in Orlando after the recent terrorist attack at the Pulse nightclub that devastated the LGBTQ community.
In the days following the largest mass shooting in U.S. history, Clark visited with FSU social work alumni, friends and colleagues in the region, helping to connect professionals to national experts and trauma-related resources. He emphasized the importance of creating a response network that works in the short term, but is also effective for long-term recovery.
Clark, who co-founded the University of Kentucky Center on Trauma and Children, has responded to school shootings, natural disasters and bank robberies, and dealt with the effects of suicides and violent deaths on school communities. In addition to working with families and friends of the victims, he also says it is crucial to address the internalized stress of first responders who must cope with painful emotions after responding to a traumatic event.
During his time in Orlando, Clark also attended the National Association of Social Workers Florida conference to collaborate with other social work education leaders and professionals.
"Leadership discussed strategies to help students and other people in their communities," said Clark, who has been asked to lead a Florida Association of Deans and Directors task force to develop a training on trauma responsiveness and resilience-building for the state's professionals and educators.
In his role as dean, Clark takes the same long-term approach by building relationships and programs to promote growth and establish infrastructure that prepares social work students with the skill sets to address current challenges facing society, such as violence, mental illness and traumatic stress.
The College of Social Work is committed to preparing students for the social work workforce and maintaining a diverse student body that meets rigorous admissions.
The college jumped six spots to No. 38 in the latest U.S. News and World Report ranking of all social work programs. The publication also ranked FSU's social work program No. 25 among public institutions and one of the top schools in the Southeast.
"We are constantly analyzing and improving the curriculum and the quality of the student experience to prepare our students at the undergraduate and graduate level for the many challenging roles social workers play in their communities," said Craig Stanley, the college's associate dean of academic affairs.
The College of Social Work offers accredited bachelor's- and master's-level social work programs. The limited access Bachelor of Social Work (BSW) program, recently ranked No. 21 by TheBestSchools.org, boasts a diverse and academically rigorous program that requires an overall 3.0 GPA. The Master of Social Work (MSW) program in particular offers a variety of options, including part-time and full-time tracks, distance learning programs, an online MSW program and several dual degree programs. These combine a social work degree with an MBA, JD or MPA, or a master's in criminology and criminal justice. And the college's doctoral program emphasizes advanced research methods, teaching and close collaboration and mentoring with research faculty.
One of the fastest growing programs and the first of its kind in the nation, the online MSW program allows nontraditional students the flexibility to return to school and receive the same quality education available on FSU's main campus and at its distance-learning locations.
"Our vision is to make sure our graduates have what it takes to help folks from all walks of life and in all circumstances with an educated, non-judgmental and compassionate frame of reference. We can do this by providing an excellent, well-rounded social work education to qualified students on campus and online," said Fran Gomory, the college's MSW program director. "Training students in this manner will enable them to be on the front line of any disaster, providing critical services in a way that is not only meaningful, but enduring."