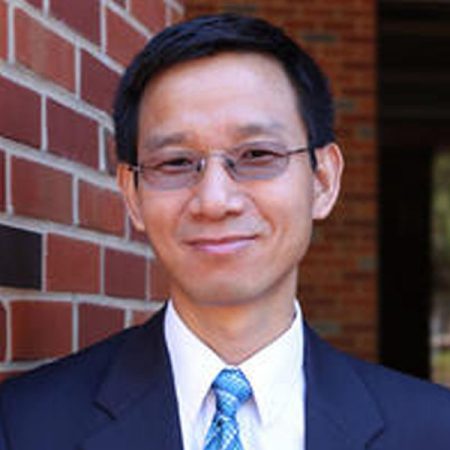 Two years after state-mandated developmental education reform to the Florida College System, Florida State University researchers say there are both positive and negative student outcomes as a result of the changes.
The findings were a part of a research report released by FSU's Center for Postsecondary Success assessing the effects of a 2013 state law that allows some Florida high school graduates to avoid college placement exams and opt out of remedial education courses — no matter their academic ability or preparation for college. The research was funded in part by a grant from the Bill & Melinda Gates Foundation.
The researchers analyzed student data for the cohorts of first-time-in-college students from 2009-2010 to 2014-2015.
"The early evidence of our research indicates some worrisome signs while also offering a cautiously optimistic outlook," said Shouping Hu, the project lead and a professor in the FSU College of Education. "It is worrisome that a higher percentage of students did not pass the courses they took, but it is also encouraging to see that the overall share of students passing gateway courses increased after the reform, and the gaps along the line of race/ethnicity actually narrowed as well."
Once developmental education courses became optional in 2013, enrollment in those courses declined across all subject areas for students of all racial/ethnic backgrounds, with the largest decline for black students, followed by Hispanic and then white students. Following the reform, the passing rates for developmental courses decreased slightly, after taking into account of student background characteristics and prior academic preparation.
The researchers then looked at student success in first-level college courses, also known as gateway courses, both for students taking the courses as well as for the student cohort as a whole each year.
The findings from the report included:
Enrollment in gateway courses increased substantially for all students in both English and mathematics, and the rates of increase were higher for black and Hispanic students than white students.
The likelihood of passing gateway English and mathematics declined for students enrolled in those courses. The declines were similar for all students, with the exception that black students experienced bigger decline in likelihood of passing gateway English.
Because of increased enrollment in gateway courses, the overall number of students successfully passing a gateway course in the first semester has increased, and the cohort-based gateway course passing rates increased in 2014, compared to previous cohorts.
All students had gains in the cohort-based gateway course passing rates in 2014 compared to previous years, and Hispanic and black students showed even larger gains on that measure. Thus, the overall achievement gap between traditionally underrepresented minority students and white students in gateway courses is narrowing in Florida.
The report also suggests taking developmental courses could help academically unprepared students increase their eventual chance of success in gateway courses.
"The findings as a whole from our early analyses suggest that it is still important to advise students who are severely academically underprepared to take developmental courses instead of taking gateway courses without any developmental education support," said Toby Park, an assistant professor in the FSU College of Education.
Taking remedial courses and gateway courses during the same semester was particularly beneficial, according to Park.
The Center for Postsecondary Success research team plans to continue to assess the impacts of the redesign on student longer-term outcomes such as degree completion, while also examining institutional programs and practices that may help students succeed in college.
In addition to Hu and Park, the center's research team for the report includes Florida State faculty members David Tandberg, and Tamara Bertrand Jones; postdoctoral research fellow Chenoa Woods; and graduate research assistant Keith Richard.
The Center for Postsecondary Success is a research center at Florida State University dedicated to identifying and evaluating institutional, state and federal policies and programs that may serve to improve student success.
The full report is available at http://centerforpostsecondarysuccess.org.