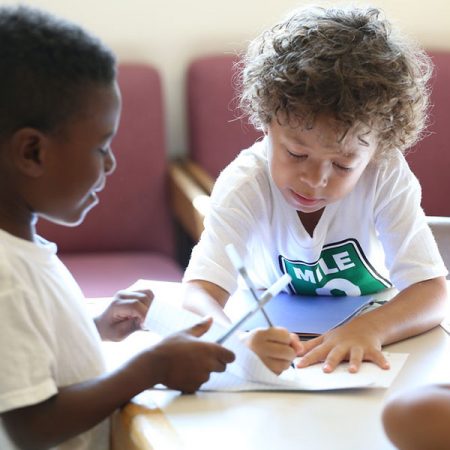 A new summer program created through a partnership between Florida State University and Florida A&M University is aiming to curb summer learning loss and close achievement gaps for local at-risk children.
In its inaugural year, North Florida Freedom Schools (NFFS) is operating two Children's Defense Fund (CDF) Freedom School program sites that are providing about 100 children from low-income households in Leon and Gadsden counties access to summer learning opportunities between June 13 and July 22.
"One of the main goals of the program is to reduce summer reading loss, which often happens during the summer months when children aren't in school and may not have access to books," said Alysia Roehrig, NFFS research director and associate professor of educational psychology at Florida State. "There's often a slide in their reading achievement during this time, so this program provides an opportunity for at-risk children to maintain or increase their instructional reading level."
NFFS, supported by a team of faculty and alumni from the FSU College of Education and the FAMU College of Education, is not your typical summer camp.
At the two sites, located at the FAMU Developmental Research School in Tallahassee and James A. Shanks Middle School in Quincy, the program begins each day with "Harambee," a 30-minute self- and group-affirming celebration that prepares students for the day ahead. During this time, a guest speaker from the Tallahassee community reads aloud to the students.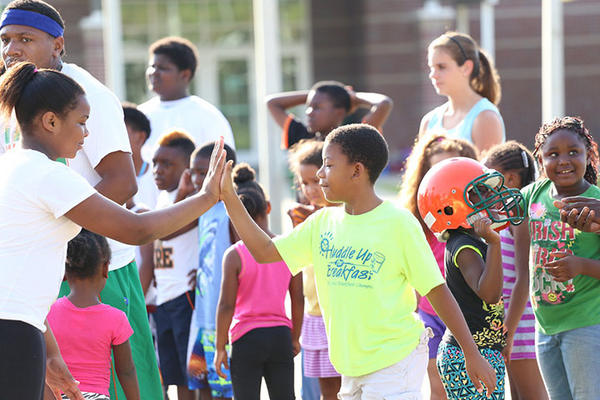 Next, participants break off into their respective age groups to learn the Integrated Reading Curriculum, the CDF's culturally responsive reading curriculum focused on Black history and social action. College students and recent graduates of FSU and FAMU who have been trained as servant leader interns deliver the curriculum to participants. The group then participates in Drop Everything and Read time, where everyone, including the interns, spends time reading.
After a morning full of reading, the afternoon proceeds with diverse activities supported by organizations in the community, such as the Institute for Research in Music and Entertainment Industry Studies at FAMU; Florida State University's Center for Sport, Health and Equitable Development; TITUS Sports Academy; and the REAL Life Student Program.
At an intern-to-child classroom ratio of 1:10, children in the NFFS summer program are surrounded by caring adults from their community who share their enthusiasm for learning and reading, and commit to serving them as authentic mentors.
In addition to developing reading skills, the NFFS camp helps children build their at-home libraries, champions parental involvement in education and allows them to explore the community through various field trips.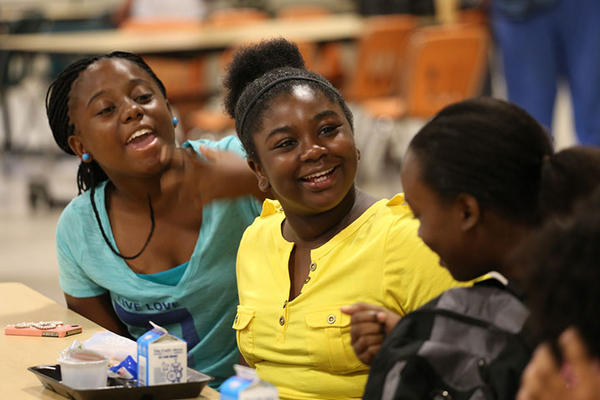 Participants also receive two nutritious meals and a healthy snack every day at no cost to them. However, FAMU DRS Site Coordinator Sheila Labissiere says that often access to food is limited for these children during the summer. NFFS is hoping that donors and food pantries from around the community will be able to supply food when children are away from camp.
"We're making weekend lunch bags for the kids so they have food over the weekend and they aren't coming back sluggish and unhappy," Labissiere said.
NFFS co-executive directors Kristal Moore Clemons and Keely Norris hope to grow the program and sponsor even more children in the coming years.
For more information about NFFS, visit https://nffs.wordpress.com/.