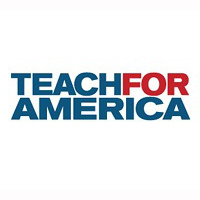 Classrooms across the nation are in search of qualified teachers and Florida State University graduates are helping to meet that need through the Teach for America program.
With 35 graduates who began teaching this fall, Florida State is ranked No. 10 among large schools on a list of how many alumni are participating in the Teach for America program. The organization releases the list annually. It is the third year Florida State has been listed as a top feeder school for TFA.
"We are so pleased that Florida State continues to be in the Top 10 of large universities in numbers of alumni joining the Teach For America Corps," said Mary Coburn, vice president of Student Affairs at Florida State. "As a university classified by Carnegie as an Engaged University, TFA's mission aligns so well with our mission. We are proud of our alumni who are dedicated to making a difference in the world."
Teach for America, which is celebrating its 25th anniversary this year, began as a response to inequality in public schooling. The program aims to give every student the opportunity of a quality education, regardless of the economic status of their school. The organization helps these students by recruiting exceptional college graduates who commit to teaching at these schools for two years post-graduation.
The Teach for America application process is highly competitive, and this year only 15 percent of 44,000 applicants were accepted into the program.
FSU alumni who are bringing their expertise into high-need classrooms across the country are helping in the fight for educational equality.
"Teach for America changed my life," said Megan Raesemann, who graduated from FSU in 2013 with a degree in speech therapy and taught middle school science at KIPP Liberation College Prep in Houston. "I had no idea my time there would open my eyes to how desperately our kids need incredible teachers. They needed the same thing we all do: an advocate and a supporter."
The program enhances both the education of the students and the lives of the organization's more than 42,000 alumni.
"Teach for America taught me professionalism, patience, optimism and grit," Raesemann said. "It helped me realize my passion, not just for teaching but for playing a pivotal role in a national movement toward educational equity. My kids lived in a system that had constantly thrown them hardship and challenge."
FSU alumni who participate in the program go on to support our nation's children even after the end of their two-year commitment.
"Whether it's going to medical school to be health advocates, getting a degree in social work or even continuing a business degree to a discover a way to bring life back into communities that are struggling economically," Raesemann said. "It's rare that I meet a TFA alum that isn't in some way still advocating for our kids."
For more information, visit TeachforAmerica.org.