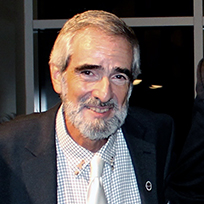 The Florida State University College of Social Work honored five distinguished alumni during the annual Student Scholarship and Distinguished Alumni Dinner on Sept. 10.
Dean Jim Clark and Associate Teaching Professor Rosalyn Deckerhoff presided over the ceremony, which included an address by Master of Social Work graduate student Rachel Mack and recognition of 57 social work scholarship recipients at the bachelor's, master's and doctoral levels.
Five alumni received Distinguished Alumni Awards.
•Jones P. Carter received the Distinguished Emeritus Alumni Award, presented to an alumnus who graduated more than 50 years ago and who has demonstrated outstanding leadership and contributions to social work. Carter received his MSW from FSU in 1960 and spent his career at the Advent Christian Village. He was instrumental in developing the retirement community and increasing its residents from 60 in 1960 to its 800 current residents.
•David Albright received the Distinguished Young Alumni Award, which is given to an alumnus who graduated less than 10 years ago and who has demonstrated outstanding leadership and exceptional contributions to the field of social work. Albright received his MSW in 2006 and doctorate in 2012, both from FSU, and is currently an associate professor and Hill Crest Foundation Endowed Chair in Mental Health Research at the University of Alabama. He is a military veteran and former research fellow with the Department of Veteran Affairs and the RAND Corporation's Center for Military Health Policy Research.
•Nicholas F. Mazza received the Distinguished Social Work Educator Alumni Award for his significant contributions to the area of social work education. Mazza, the Patricia V. Vance Professor of Social Work at FSU, served on the college's faculty for 34 years, including service as dean from 2008 through the summer of 2015. He holds licenses in clinical social work, marriage and family therapy, and psychology. Mazza is also the founding and current editor of the Journal of Poetry Therapy, now in its 28th year of publication.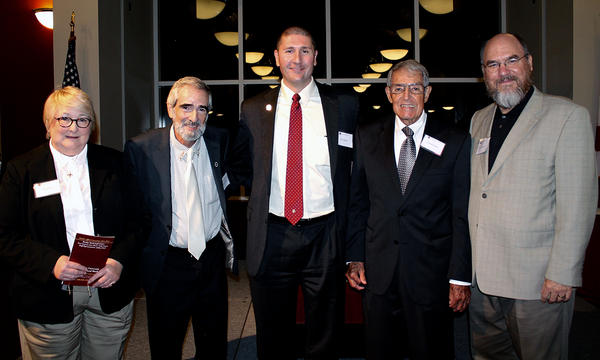 •Art Cleveland received the Distinguished Social Work Practice Alumni Award, given to an alumnus with high ethical standards in social work who has made major innovations and improvements for community members, clients and the social work community. Cleveland received his BSW in 1979 and MSW in 1982, both from FSU, and is currently an adjunct professor. He is a licensed clinical social worker and marriage and family therapist with more than 35 years of experience with children, teens and their families. He currently maintains a private clinical practice and holds advanced credentials as a registered play therapist supervisor and board certified diplomat in clinical social work.
•Carol Preston received the Distinguished Social Policy and Administration Alumni Award for meritorious efforts to serve the social work profession in policy making. Carol received her MSW from FSU in 1992 and has worked for the Florida Legislature for more than 30 years. Her work with the Legislature has included a role as advocate for issues important to the social work profession. During the last legislative session she was instrumental in working with senators on the Committee on Children, Families and Elder Affairs to bring legislation forward that created the Florida Institute for Child Welfare and other changes that positively effected those in the child welfare workforce.