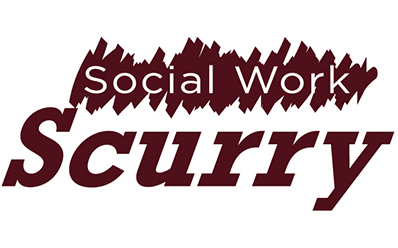 The Florida State University College of Social Work will host its first Social Work Scurry 5K and BBQ on Sunday, April 14, to raise money and awareness of the college's mission to positively affect the Tallahassee community through service projects and outreach.
The event will bring students, alumni, faculty, staff, community partners and friends together to support these efforts by raising dollars for the college's Tradition of Excellence fund.
"The Tradition of Excellence fund supports the college's effort to maintain and expand current and future service and community outreach projects, while continuing to grow as an educational institution," said Dean Nicholas Mazza.
The 5-kilometer race will emphasize the college's commitment to improving the physical and mental health of the community through outreach programs. One such program is the Arts and Athletics Summer Camp for at-risk youth, which focuses on positive youth development through arts, athletics and college preparatory activities.
The Social Work Scurry also is a unique opportunity for the college to interact with community members and the greater university community with the intention of solidifying and forging new community partnerships and friendships.
"We hope the Social Work Scurry becomes an event that people will anticipate each year," Mazza said.
Runners and walkers can register online at http://www.active.com/running/tallahassee-fl/social-work-scurry-and-bbq-2013. The race begins and ends at the "Unconquered" statue on Langford Green at Doak Campbell Stadium. The route will highlight several of Florida State's campus landmarks, including the Flying High Circus, Dick Howser Stadium, the Westcott Building and Landis Green. Registration begins at 9 a.m. The race begins at 10:30 a.m. The barbecue will follow at 11:30 a.m.