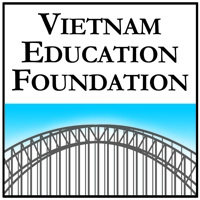 Florida State University will host the 10th Annual Vietnam Education Foundation (VEF) Fellows and Scholars Conference from Jan. 3-5. With a theme of "Leading the Change," the conference will give attendees the opportunity to participate in leadership training, share research, network with colleagues and prepare for their return to Vietnam.
About 200 VEF fellows and scholars from top universities across the United States are expected to attend. Florida State is a member of the VEF Alliance of 112 universities supporting the mission of VEF, an initiative of the U.S. government to strengthen the U.S.-Vietnam bilateral relationship through educational exchanges in science and technology.
"We are very excited about hosting this conference, which will bring together outstanding graduate students from Vietnam who are studying at universities all over the United States," said Nancy Marcus, dean of Florida State's Graduate School. "The students will be joined by dignitaries from Washington, D.C., and Vietnam, as well as members of the VEF board of directors and invited speakers. The conference provides a wonderful opportunity for us to highlight FSU's outstanding research programs and facilities to an international audience."
The conference will take place Thursday, Jan. 3, to Saturday, Jan. 5, at the Augustus B. Turnbull III Florida State Conference Center on the Florida State campus.
Vu Duong, director and THP group chair and professor of systems science at Vietnam National University, Ho Chi Minh City, will deliver the opening keynote address, "Fostering an Ecosystem for Change in Research and Education in Vietnam" at 9:30 a.m. Thursday, Jan. 3. Isaac Silvera, chairman of the VEF board of directors, is among those who will provide opening remarks, along with Marcus and Gary K. Ostrander, vice president for Research at Florida State.
Laura Osteen, director of Florida State's Center for Leadership and Social Change, will deliver a keynote address, "Leadership Across Cultures," at 9:15 a.m. Friday, Jan. 4. Florida State's Francis Eppes Professor of Chemistry and Biochemistry Harold W. Kroto, who won the 1996 Nobel Prize for Chemistry, will address "Creativite Sans Frontieres" at 9 a.m. Saturday, Jan. 5. All of the keynote addresses will be held in Room 208 of the Turnbull Conference Center.
Several Vietnamese dignitaries also will speak at the conference, including Nguyen Vu Tung, deputy chief of mission, Embassy of the Socialist Republic of Vietnam in the United States; Mai Ha, director-general, International Cooperation Department, Vietnam Ministry of Science and Technology; and Tran Ba Viet Dzung, director-general, International Cooperation Department, Vietnam Ministry of Education and Training.
For a complete schedule, visit http://annualconference.vef.gov/10th/Conference_Agenda_of_10th_VEF_Annual_Conference.pdf
"VEF provides a significant link in creating professional and academic collaboration between Vietnam and the United States," said Lynne McNamara, executive director of VEF. "Hosting the VEF annual conference at top U.S. universities such as Florida State University gives our fellows and scholars a chance to get to know the excellence of different U.S. academic institutions."
VEF educational exchange activities include three programs:
•Fellowship Program, which sends Vietnamese nationals to the United States for graduate degree programs.
•Visiting Scholar Program, which supports Vietnamese nationals who already hold a doctorate to further develop their professional skills via studies, research and/or observational activities at leading U.S. academic institutions.
•U.S. Faculty Scholar Program, which supports U.S. professors to teach courses in English at Vietnamese institutions from one to two semesters by teaching on-site in Vietnam or by teaching via interactive, real-time videoconferencing from the United States.
VEF began operations in 2003 and the year 2013 marks its 10th anniversary. The 10th annual conference is the first event in the year that celebrates this important milestone in the history of VEF.