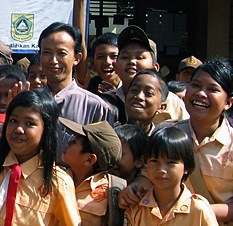 Florida State University's Center for International Studies in Educational Research and Development (CISERD) is engaged in a new initiative in Indonesia, a Pacific nation of 249 million people, to build the capacity of local teacher-education institutions there with the aim of improving education systems.
"Indonesia is a part of the history of CISERD," said Jeff Milligan, the center director and a professor in Florida State's College of Education. "We are pleased we can continue to bring expertise to Indonesia and help in the training of a new generation of instructors."
Later this year, CISERD will send to Indonesia an interdisciplinary team of experts in international education to focus on building the nation's capacity to train primary and secondary schoolteachers and improve teaching methods in math, science and reading, among other goals. CISERD also will bring Indonesian educators to Florida for a two-week study tour of university programs integral to teacher education.
CISERD's five-year project is supported by almost $1 million from the U.S. Agency for International Development (USAID).
CISERD's work in Indonesia is part of a larger, $83.7 million USAID effort — "Prioritizing Reform, Innovation, Opportunities for Reaching Indonesia's Teachers, Administrators, and Students" (PRIORITAS) — managed by the Research Triangle Institute. Other PRIORITAS partners are the Education Development Center and World Education. Also involved are Sampoerna School of Education, SMERU, Sesame Workshop/Creative Indigo Productions' JalanSesama, Room to Read and Urban Planet.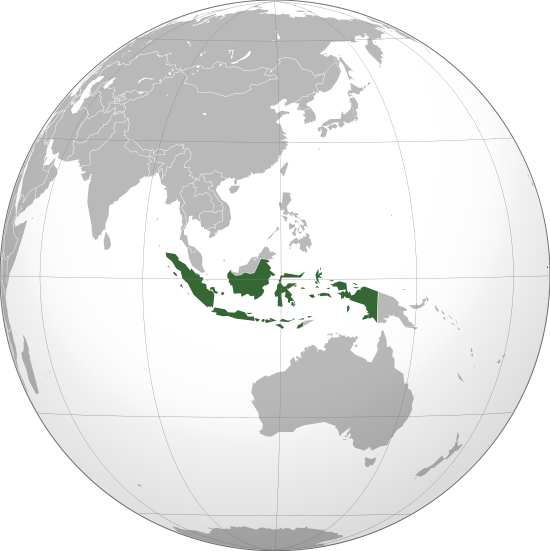 Work in Indonesia is nothing new for CISERD, part of the Learning Systems Institute at Florida State. The center has a history of research and service there, most recently via a six-year project to train education lecturers on using collaborative action research as a strategy to improve teacher education programs in 19 universities across the country. Earlier, from 1984 to 1999, CISERD and the Learning Systems Institute managed more than $70 million in USAID funding for the improvement of higher education and management systems in Indonesia.
This background will help CISERD's researchers make the most of their time in Indonesia.
"The challenges of meeting the education needs of many millions of people spread over many thousands of islands are significant," Milligan said. "Our center has great experience working in Indonesia, and our faculty have a solid understanding of the difficulties facing the nation's leadership and its institutions of higher education."
Expanding educational opportunities throughout the nation's many islands remains a concern, Milligan said.
"Years of colonial rule left the former Dutch East Indies in a poor state of development," he explained. "Since gaining independence after World War II and then throwing off the authoritarian rulers who followed, the people of Indonesia have worked to strengthen their democracy and their institutions. Key among these reforms is making improvements in education."
In 2010, President Barack Obama and Indonesia's President Susilo Bambang Yudhoyono announced a Higher Education Partnership to boost academic exchange between the two nations and to share in efforts to improve Indonesia's system of higher education. CISERD's new initiative to support Indonesia's teacher training programs is part of this U.S. commitment to support expanding the nation's capacity for providing high-quality education.
The educational need is great.
"Indonesia has experienced an unprecedented expansion of education attainment, from 79 students graduating from college in 1940 to 4 million students enrolled in post-secondary education in 2010," said Flavia Ramos-Mattoussi, CISERD's associate director. "However, a large number of poor children in Indonesia fail to make it to the ninth grade."
To address this, Indonesia must produce more adequately trained instructors.
"The schools need many more teachers with adequate training and resources," Ramos-Mattoussi said, "but the system of teacher education, spread over many islands, is heavily decentralized and poorly coordinated."
CISERD will recommend ways to use technology to build collaboration throughout the far-flung education system.
"We believe there are concrete steps Indonesia can take that will make its system of teacher training more efficient and more productive," Ramos-Mattoussi said. "These improvements could have a dramatic impact on the number of well-trained teachers available for Indonesia's classrooms."
For more information, contact Milligan at (850) 644-8171 or milligan@fsu.edu, or Bill Edmonds of the Learning Systems Institute at (850) 644-8770 or bedmonds@lsi.edu.fsu.
The Center for International Studies in Educational Research and Development is part of Florida State's Learning Systems Institute, a multidisciplinary research and development organization that designs innovative strategies to address critical challenges facing our world. Also part of LSI are the Florida Center for Reading Research, the Florida Center for Research in Science, Technology, Engineering and Mathematics, the Center for Learning and Performance Systems, and the Partnerships Advancing Library Media (PALM) Center.