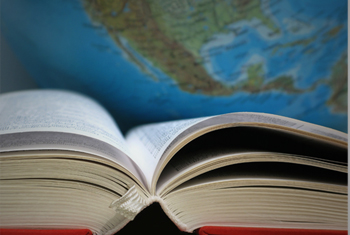 The first-ever Florida State University College of Education Week — to be held Oct. 24-29 in conjunction with FSU Parents' Weekend (Oct. 28-30) — will encompass six days of symposia, social gatherings, panel discussions, presentations and events celebrating College of Education students, alumni, faculty, staff and friends.
Kicking off College of Education Week is the 5th Annual Dean's Symposium, which will be held from 8:30 a.m. to 3:30 p.m. on Monday, Oct. 24, in the FSU Alumni Center Ballroom. Addressing the symposium's topic — "How Do You Know a Good Teacher When You See One? The Uses and Abuses of Value-added Methodologies" — will be keynote speakers Daniel F. McCraffrey of the RAND Corporation; Joseph Martineau, director of the Michigan Department of Education's Office of Educational Assessment and Accountability; and Superintendent Tom Townsend of the Putnam County (Fla.) School District. After lunch, a panel will discuss how to improve the measurement of teachers' effectiveness.
Among the other featured events are a colloquium for professional counselors and psychologists; a technology showcase; an event featuring international students and programs; the Hardee Fellow induction ceremony; and the Distinguished Alumni Awards banquet.  
On Saturday, Oct. 29, College of Education Week will culminate with a pregame tailgate on the courtyard of the Mode L. Stone Building, where student scholarship recipients and their donors will be honored.
All College of Education Week activities are free and open to the public. However, several require an RSVP. To reserve a place — and for times, locations and other details on all events — visit the FSU College of Education Week website.