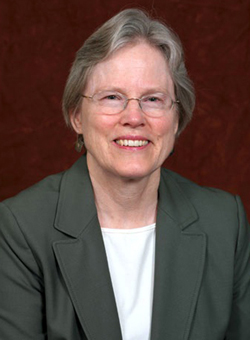 Barbara Foorman, the Francis Eppes Professor in the Florida State University College of Education and director of the university's Florida Center for Reading Research, has been awarded a grant by the U.S. Department of Education to measure reading progress in struggling adolescents.
The $1.5 million grant aims to address the low levels of reading proficiency exhibited by many of Florida's students. Foorman noted that 40 percent of students in grades 3-12 do not meet the criteria for "proficient readers" as measured by the Florida Comprehensive Assessment Test (FCAT) and, according to Florida law, must receive intensive reading intervention.
"Reading teachers and content-area teachers at the secondary level are particularly excited about having data and instructional resources to improve the reading comprehension of their struggling readers," she said.
In an effort to provide schools with formative assessment to guide instruction, the Department of Education contracted with the Florida Center for Reading Research to develop screening, diagnostic and progress-monitoring measures for students in grades K-12. The new assessment is called the Florida Assessments for Instruction in Reading (FAIR) and has been used by more than 1.6 million students during the current school year. FAIR data are incorporated into the Progress Monitoring and Reporting Network, Florida's K-12 database housed at the Florida Center for Reading Research.
"This research involves state-of-the art psychometric and growth modeling techniques that will shorten FAIR's computer-adaptive testing time," Foorman said. "It will help determine how much growth in ability is needed for students to pass the FCAT."
The Florida Center for Reading Research was established in January 2002 and is jointly administered at The Florida State University by the Learning Systems Institute and the College of Arts and Sciences.