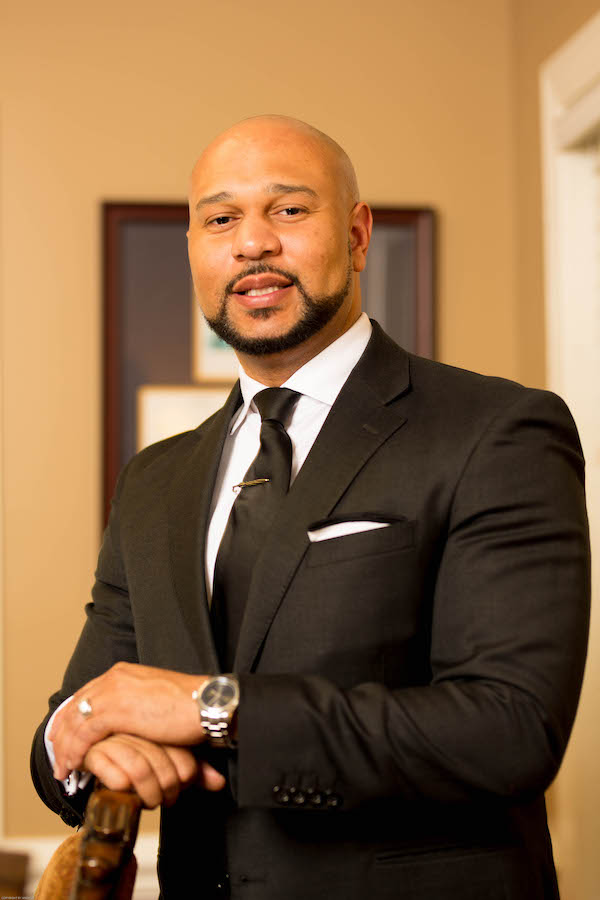 A Florida State University College of Law alumnus is now the president of the National Bar Association (NBA), the nation's oldest and largest association of predominantly Black attorneys and judges. 
Carlos Moore, who graduated from the FSU College of Law in 2002, was elected president by vote from the NBA's 67,000 members earlier this year. Moore took the reins of the organization officially this August.   
"It's an awesome task," Moore said of the responsibilities in his new role. "The ideals of the NBA differ from some of the Bar Association's in that we are focused on issues of civil rights and justice."
Moore said the immediate concerns of the organization include police brutality and voting rights.  
"We want to advance the hands of time, not turn them back so we are gung-ho in opposing efforts to suppress people's ability to vote," he said. 
Moore said he's a proud native of Mississippi and as the first NBA president to hail from the state, the achievement is extra special. When he first arrived at FSU's law school in 2000, Moore said he had no plans to lead the NBA and didn't even know what it was.
"A friend told me about the organization, and I joined my first year. I attended the conference that summer and decided that I was going to be president of it one day," he said. 
The win makes Moore the third FSU alumnus to hold the presidency of the NBA, a fact Erin O' Connor, dean of the FSU College of Law, is a point of pride.    
"We are all so proud of Carlos and his leadership of the National Bar Association," she said. "To have a third FSU Law alumnus assume the presidency of this important legal group—the largest national network of predominantly Black attorneys—is remarkable, and we know Carlos is poised to make great strides in the fight for justice."
He said being a graduate of FSU's College of Law is an important part of who he is and what he's achieved. 
"I am a proud Seminole," he said. "It's a fact that we have one of the best public law school programs in the country. I had so many opportunities and was encouraged so much by the professors and my classmates."
Moore recalled his time in the Student Bar Association and the pride he felt in making the college of law's mock trial team, an experience he called crucial to developing the leadership and legal skills he leans on today. 
"It was just a wonderful experience," he said. "That education has served me well. I wouldn't change anything."