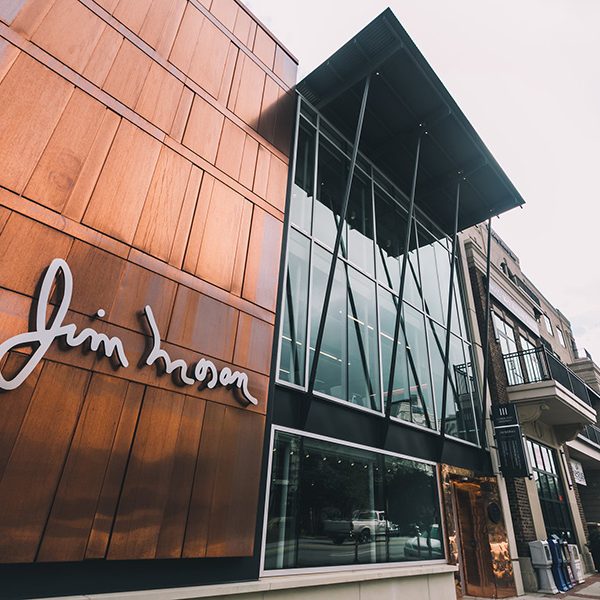 The Jim Moran Institute for Global Entrepreneurship, part of the Florida State University College of Business, hosted its 10th Annual Small Business Leadership Conference June 9-11 at the JW Marriott Orlando Grande Lakes.
This year's conference focused on business resiliency and sustainability in the aftermath of the COVID-19 pandemic. Attendees were exposed to innovative strategies and techniques that will help them resume operations and adapt their business models in the event of future crises or business interruptions.
"Challenges arise when you're a small business owner, but resources and insights always spring up in response," said Melissa Roberts, managing director of the Jim Moran Institute for Global Entrepreneurship. "We're proud to provide one of the first in-person opportunities since the COVID-19 pandemic began for small business owners to gather and network with each other and our expert speakers. With 2020 reinforcing the need for strategic planning and collaboration among entrepreneurs, our conference was the ideal opportunity to help our attendees re-focus on long-term, sustainable development."
Matthew Griffin, co-founder and CEO of Combat Flip Flops, opened the conference with a keynote session on values-based leadership. His presentation highlighted how to simplify the managerial and leadership process.
Thursday's first keynote session featured a presentation from Scott Price, founder and CEO of A-LIGN, a cybersecurity and compliance solution provider based in Tampa. Price shared how small businesses can take a proactive approach to improve their cybersecurity strategy through risk avoidance, risk mitigation and accepted risk with a breach incident response plan.
Scott was followed by Amanda Brinkman, the creator, producer and host of the hit series "Small Business Revolution," which streams on Hulu and Prime Video and was named among Inc. Magazine's top shows for entrepreneurs. Brinkman offered advice on best practices in marketing and communication while sharing insights on the most important areas of a company's brand and digital footprint.
The day concluded with a Fail Festival – a panel discussion celebrating failure as a mark of leadership and innovation in pushing the boundaries of what is possible and profitable. The keynote session was led by Wayan Vota, a digital development entrepreneur, who worked through each participant's past business fails, encouraged them to share how they overcame that failure and helped them explain why their failure shaped them for future success. 
The panelists included Lennise Germany, CEO of Livy O's Catering Company; David Moshier, founder of Oasis Creative Resources; Jeff O'Hara, owner of PRA Business Events New Orleans; and Bob Thornton, partner at O'Donnell Impact Windows & Storm Protection.
The conference concluded with a panel session on diversity and inclusion in the workplace. Panelists shared expertise on how to create a welcoming environment for employees from varying demographics and took questions from the audience on how to establish business practices that promote inclusion and marketplace diversity. 
The panelists included Ralph Campbell, CEO of Learning Optimized; Dr. Cynthia Johnson, center director of the Florida Small Business Development Center of Pinellas County; Robert Kaiser, director of people and culture at KnowBe4; and Margaret Delmont Sanchez, CEO of MagnifyFund.
The Small Business Leadership Conference enjoyed the support of the Florida Small Business Development Network as a premium sponsor. Their sponsorship helped fund the business resiliency workshop track that was created to address the needs of small business owners that arose during the COVID-19 pandemic. These sessions included presentations covering growth and sustainability, risk mitigation, strategic planning, cybersecurity and more.
Additional sponsors included the Better Business Bureau serving Southeast Florida and the Caribbean, the Better Business Bureau serving West Florida, Florida Power & Light, the National Development Council, Coach My Strengths, Florida Capital Bank, Regions Bank, Veterans Florida and Florida Trend.
For more information about the Small Business Leadership Conference, please visit sblconference.com.
About the Jim Moran Institute for Global Entrepreneurship 
The Jim Moran Institute for Global Entrepreneurship cultivates, trains and inspires entrepreneurial leaders through world-class executive education, applied training, public recognition and leading-edge research.  
Jim Moran was an automotive pioneer and an entrepreneur at heart who, at the age of 7, sold soda pop at sandlot baseball games in Chicago. With a career that spanned more than six decades, he built an amazing chronicle of achievements in the automobile industry.
His vision for the Jim Moran Institute was to provide opportunities that would help others become more successful business owners. A 1995 contribution from Jim and Jan Moran and JM Family Enterprises established the Jim Moran Institute for Global Entrepreneurship at the Florida State University College of Business. Since 2011, further enhancements to the Jim Moran Institute and its outreach have been made possible by Jan Moran and The Jim Moran Foundation.
For more information, visit jimmoraninstitute.fsu.edu.