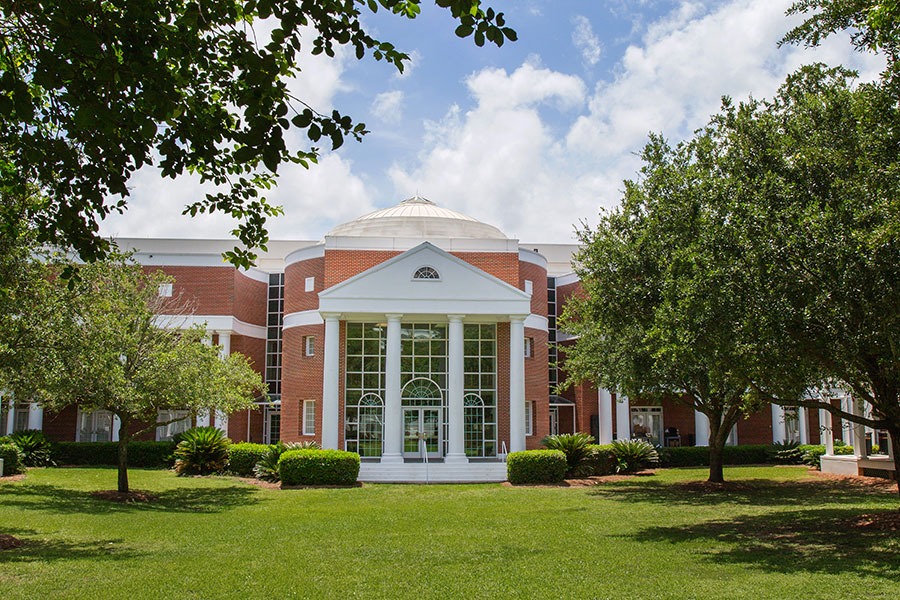 Florida State University College of Law, in collaboration with Florida's 11 other law schools, has formed the Florida Law Schools' Consortium for Racial Justice (FLSCRJ). The consortium was initiated in light of longstanding and recent acts of racial injustice. It will leverage the strengths of every law school in the state to assist community organizations fighting for racial justice and policy reform. FLSCRJ will emphasize lawyers' roles in advancing social justice and help law students develop the consciousness they need to speak out against inequalities.
"In the aftermath of the horrific killings of Ahmaud Arbery, George Floyd and Breonna Taylor, among many others, the FSU Law community has been working to find solutions to the longstanding systemic racism and injustice that exist in our country. It will be a privilege to further use our legal training to advocate for change and racial justice through the Florida Law Schools' Consortium for Social Justice," said FSU Law Dean Erin O'Connor. "The consortium will provide important opportunities for our passionate, dedicated students to use their voices to effectuate change. We can accomplish much more when we work collectively, so this consortium gives us hope that much-needed reforms are within reach."
Each law school will designate at least one student fellow to work with FLSCRJ every year. The fellows will collaborate with groups in Florida that have long pursued anti-racism initiatives. Examples of possible initiatives include changes to the process by which juveniles are charged as adults; attempts to end disparate criminal sentences on the basis of race; better regulation of public school resource officers; attempts to equalize funding across public school districts; disruption of the school-to-prison pipeline; ensuring Black-owned businesses have access to loans and state contracts; and the passage of local and state ordinances designed to achieve equal pay for equal work, among many other possibilities.
The law schools' current partners, including community foundations, non-profit groups, law firms, businesses, policy centers, art collectives, advocacy groups, educational entities and bar associations, are already well placed to be part of this collaboration. The consortium also welcomes other interested organizations.
Law student fellows will assist FLSCRJ's partners with legal research, policy reform, strategic advocacy, and ways to use language to resolve conflicts and improve society at large. Fellows will also undergo tailored training to model effective dialogue about race within each law school and across the state as a whole.