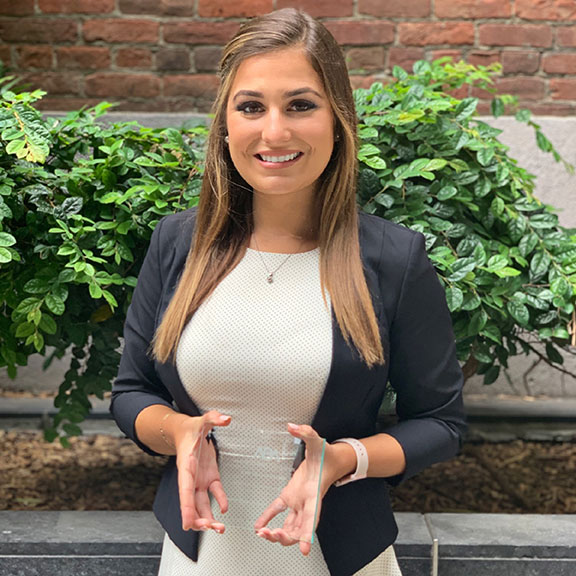 The American Bar Association Law Student Division presented the Florida State University College of Law Student Bar Association with the Student Bar Association Award, which honors the best SBA in the nation, for the fourth consecutive year.
The honor, known as the SBA of the Year Award, recognizes the efforts of an SBA to create a better environment for law students and positive image of the legal profession.
"We are thrilled that the efforts of our Student Bar Association have once again been recognized at the national level," said Erin O'Connor, dean of the College of Law. "Congratulations and thanks go to the entire SBA board, especially Immediate-Past President Breanna Raspopovich. Their hard work and leadership have enriched the law school and strengthened our community."
Top law schools from around the nation competed for the award, which was announced virtually Friday, July 31, during the ABA Annual Meeting. This was the ninth time since 2008 that Florida State's SBA was selected as the best SBA in the nation.
The Florida State University College of Law SBA was honored following a year of many accomplishments. During the 2019-2020 academic year, SBA held 66 in-person events and four virtual events after gatherings were restricted due to COVID-19.
SBA's robust programming included a Diversity Week and many volunteer opportunities and fundraisers, including a Carnival for a Cure to benefit the American Cancer Society of Leon County. In addition, SBA held its inaugural Journey to Justice 5K, raising more than $1,200 to benefit the Legal Aid Foundation of Tallahassee. SBA also engaged regularly with the profession through numerous educational events with attorneys and judges.