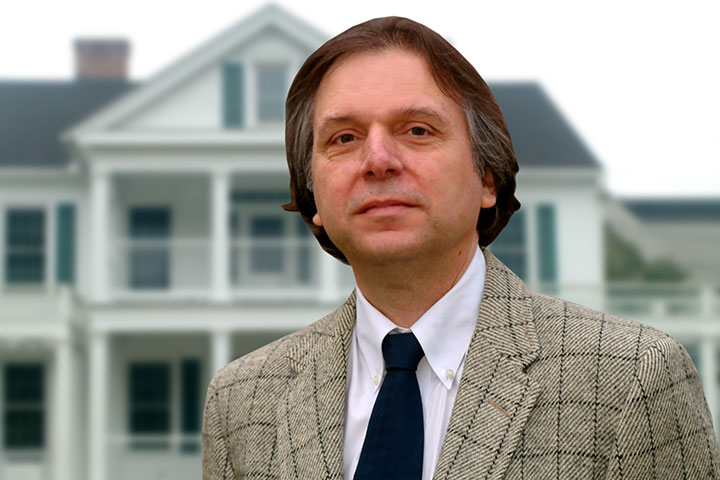 Florida State University College of Law Professor Paolo Annino has been selected as the winner of the 2017 Father Robert Drinan Award. The prestigious national award is presented by the Association of American Law Schools (AALS) Section on Pro Bono and Public Service Opportunities to a faculty member or administrator whose work on behalf of pro bono and public interest programs is truly extraordinary.
Annino, the Glass Professor of Public Interest Law, was selected for his longstanding commitment to addressing the legal needs of low-income clients. He has served as director of the Children's Advocacy Clinic at the College of Law Public Interest Law Center since 1995 and was previously a legal services attorney and a public defender. The AALS award selection committee noted the impact of two projects created by Annino at FSU that target the needs of Florida youth. He created the Children in Prison Project in response to the wave of Florida children being swept into the adult criminal system and the Health Care Access Project to advocate for fragile children and developmentally delayed children.
"Father Robert Drinan is a long time hero of mine who never stopped fighting for the needy in our nation and around the world," said Annino. "I am very fortunate to work with brilliant, hard-working public interest FSU law students and to have the support of the FSU College of Law and The Florida Bar Foundation to help children in our community. I am humbled to receive the Father Drinan award on behalf of my students and the children we represent."
Annino's work on children in prison has had national public policy implications and was cited by the United States Supreme Court in a 2010 landmark decision in Graham v. Florida, which prohibits the imposition of life without parole on a juvenile offender who did not commit homicide. More recently, Annino created a project at the clinic to provide legal support to pro bono attorneys and public defenders on juvenile life without parole cases.
"Paolo's creative advocacy on behalf of children is just one of the reasons he is so deserving of this prestigious honor," said FSU College of Law Dean Erin O'Connor. "He also helps instill the ethic of pro bono service in his students by inspiring them to continue working on behalf of the public good after graduation."
The award will be presented to Annino at the AALS Annual Meeting in San Francisco on Jan. 4, 2017.