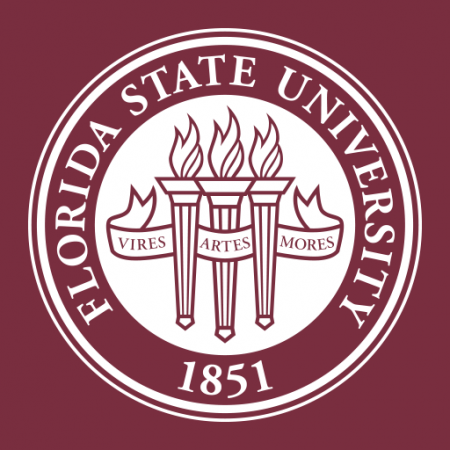 The Jim Moran School of Entrepreneurship will present the 5th annual 7 Under 30 Speaker Series, featuring seven Florida State alumni entrepreneurs who launched successful businesses before the age of 30. 
The speakers will share their journey developing a successful business.
"We have a very diverse group of alumni this year and are really looking forward to hearing about all the different businesses. It's great to see how alumni of our InNOLEvation® Center and InNOLEvation® Challenge Business Model Competition have progressed and become so successful," said Wendy Plant, director of the Jim Moran School's Center for Student Engagement.
The program will take place from 3:30 to 5:30 p.m. Tuesday, Nov. 15, at the Augustus B. Turnbull III Florida State Conference Center and is sponsored by the Jim Moran School of Entrepreneurship. The event is free and open to the public, but advanced registration is required. Doors open at 2:45. Seating is first come, first served.
"Florida State University is currently at the forefront of developing one of the nation's premier entrepreneurship programs," said Susan S. Fiorito, founding director of the Jim Moran School of Entrepreneurship, Jim Moran Professor, and Entrepreneur-In-Residence. "The 7 Under 30 Speaker Series is an annual program that showcases the success of our students and inspires young entrepreneurs to pursue their passions."
Activities are planned across campus in November in celebration of Entrepreneurship Month (eMonth) to give students an opportunity to develop their own business ideas and meet successful entrepreneurs. Florida State is taking steps to become a nationally recognized entrepreneurial leader that inspires students to collaborate and create the next big idea.
This year's panel includes FSU alumni with diverse backgrounds:
Kerrie Hileman, owner of The White Magnolia Bridal Collection, graduated from FSU's College of Business with a bachelor's degree in accounting and was a member of Kappa Delta sorority. Upon graduating, Hileman returned home to Jacksonville, where she pursued a master's degree in business administration from the University of North Florida.

Sohail Merchant, chief business officer of Lipid Nanotech, graduated from Florida State in 2013 with a Bachelor of Science in biological science with minors in chemistry and child development. During his time at FSU, Merchant and his colleagues won first place in the first InNOLEvation® Challenge Business Plan Competition.

Amanda Spann, founder of Alchomy App and co-founder of Tiphub Africa, received a Bachelor of Science in merchandising from FSU's College of Human Sciences and a Bachelor of Arts in media communication studies from FSU's College of Communication and Information. While at FSU, she was active in the Black Student Union, NAACP and LeaderShape.

Larry Weru, CEO of CaJuLa Group, received both a Bachelor of Science in biological sciences and a Bachelor of Arts in studio art from FSU. He served as SGA senator for the College of Fine Arts, participated on the board of the Student United Way and joined Alpha Phi Omega. Florida State recognized him as a Seminole Torchbearer and Garnet and Gold Scholar.

Troy Sultan, co-founder and CEO of Resource, graduated from FSU's College of Business with a bachelor's in marketing and a certificate in entrepreneurship in 2011. Sultan is also an alumnus of the InNOLEvation® Center student business incubator.

Alexandra Gramatikas, CEO and founder of ALTR L.L.C., graduated from FSU with a Bachelor of Arts in international affairs and a minor in business marketing. She won the UCF Entrepreneurial Joust Business Plan Competition, earned the distinction of NAWBO Emerging Business Finalist and was the SCORE Pitch Fest Winner for Existing Business.

Darren Hoffman, founder of Spectrum Interactive (formerly known as Tutti Dynamics) and founder and CEO of Guava Records, graduated from FSU's College of Motion Picture Arts with a Bachelor of Fine Arts. Hoffman was awarded the Basin Street Scholarship for Jazz Studies at The University of New Orleans. In 2012, Hoffman's company released a next-generation interactive music education platform called Tutti Music Player. Berklee College of Music made the player a course requirement for incoming students.
For more information or to register, visit  business.fsu.edu/7Under30.