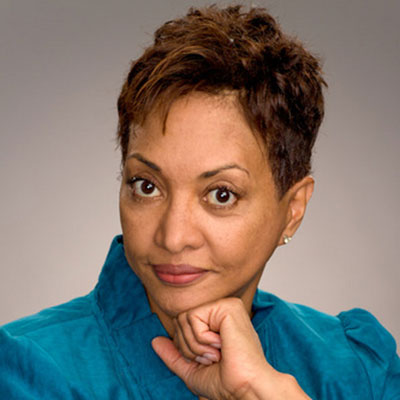 Pulitzer Prize-winning journalist Cynthia Tucker will take part in a panel discussion and deliver a lecture as part of the annual Joe Cresse Ethics in Government Lecture Series. The events are sponsored by the Reubin O'D. Askew School of Public Administration and Policy at Florida State University.
Tucker will be featured on a panel moderated by Askew School Professor James Bowman, "Economics, Demographics, Elites: Why Are Voters So Angry?" Joining her on the panel are Leroy Collins Institute Director Carol Weissert and political science professors Brad Gomez and Bob Jackson.
Tucker will also deliver the Cresse lecture, "Diversity, Demographics and the Age of Donald Trump."
The events, which are free and open to the public, will take place:
CRESSE PANEL DISCUSSION
FRIDAY, OCT. 7
10:05 – 11:15 A.M.
DEVOE MOORE CONFERENCE ROOM
150 BELLAMY BUILDING
113 COLLEGIATE LOOP
CRESSE LECTURE
FRIDAY, OCT. 7
3 – 4:15 P.M.
COLLEGE OF LAW ROTUNDA
308 MARTIN LUTHER KING BLVD. S
TALLAHASSEE
Tucker is a veteran newspaper journalist and Visiting Professor of Journalism and Charlayne Hunter-Gault Distinguished Writer-in-Residence at the University of Georgia. She is also a highly-regarded commentator on TV and radio news shows.
Tucker was the editorial page editor of the Atlanta Journal-Constitution newspaper for 17 years, where she led the development of opinion policy. More recently, she was AJC's Washington-based political columnist. Tucker also maintains a syndicated column, which is published in dozens of newspapers around the country.
In 2007, Tucker won the Pulitzer Prize for commentary. She has also received numerous other awards, including Journalist of the Year from the National Association of Black Journalists.
Established in the College of Social Sciences and Public Policy, the Joe Cresse Lecture series hosts distinguished speakers on a variety of topics that focus on ethics in government. The lectureship honors the memory of Joe Cresse and his 45 years of service to the people of Florida, including an eight-year tenure as State Budget Director and a term on the Public Service Commission.
The Cresse series provides the university and Tallahassee community with an educational tool that encourages high standards of public administration and policy.