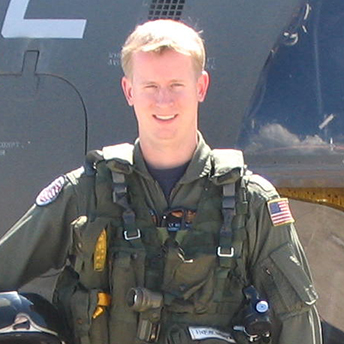 Adding to Florida State University's growing accolades as a military-friendly campus, the College of Business secured the No. 6 spot among all public and private schools surveyed for this year's "Best for Vets: Business Schools," released Monday by Military Times.
Among public schools, Florida State's business school now ranks No. 5 and is the only Florida school ranked in the Top 25. The new ranking comes just three months after the university as a whole placed No. 8 nationally.
"This is further affirmation that we are on the right track in supporting our military students — whether they're veterans coming back to campus or serving on active duty while continuing their studies online," said Caryn L. Beck-Dudley, dean of the College of Business.
Last year, the Florida Legislature made it possible for honorably discharged veterans, reservists and National Guard members to pay in-state tuition rates while they live in Florida, regardless of their state of residency. In addition, the college recently adopted a new policy that allows admissions officers to waive the GMAT or GRE entrance exams for certain candidates with outstanding qualifications. To learn more about this, visit business.fsu.edu/waive.
Navy veteran Ben Bowersox said earning his MBA in Florida State's online program in 2009 gave him an edge.
"It gave me the confidence and the intellectual capital to make the toughest transition I have ever made," said Bowersox, a former MH-53E Sea Dragon helicopter pilot. "I felt like I had the credentials in my hand that showed I knew how to manage in the outside world."
Since leaving the military, Bowersox has moved to Tallahassee and now serves as a trust wealth adviser for Capital City Bank Group Inc.
For Army veteran Casey Terrell, the on-campus community and surrounding city provided a friendly place to live and learn.
"I like the small class sizes, but mostly, it's the people at Florida State who really make the program great — the really fantastic professors who always can make time for you," said Terrell, who earned his Florida State MBA in 2011. "I feel like you're a number at some of the bigger schools, and I've already been a number. At FSU, it's tailored to you."
The Military Times ranking is the latest recognition to affirm the university's intention to become the nation's most veteran-friendly public university.
•The university won a national award from the Association of Public and Land-grant Universities (APLU) in 2014 for exceptional progress in increasing its retention and graduation of veterans during the past three years. Over the past five years, the number of veterans entering Florida State who were retained into their second year averaged 98 percent.
•The college, which is accredited by the Association to Advance Collegiate Schools of Business (AACSB), is listed among GI Jobs' annual list of military-friendly schools. The college's online and on-campus master's degrees in accounting, business administration, finance, management information systems, marketing and risk management and insurance prepare graduates for several in-demand careers — including IT specialist, operations manager and logistician — listed on GI Jobs' recent Hot Jobs for Veterans.
The College of Business offers 13 undergraduate majors, six master's degree programs online and on campus, seven Ph.D. majors in business administration and an online professional business specialization at the graduate level.
Veterans who want more information about Florida State's graduate business programs may chat online with the college's admissions staff members at the free upcoming Veterans Grad School Virtual Fair on March 18. To register, visit CareerEco.com/Events/VeteransGrad. Or, learn more about Florida State's graduate business programs and request more information at graduatebusiness.fsu.edu.