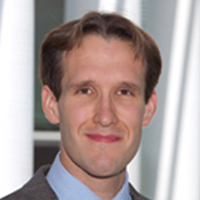 Professor Samuel R. Wiseman has been appointed the McConnaughhay and Rissman Professor of Law at Florida State University's College of Law. The endowment which funds the professorship was established in 2005 by James N. McConnaughhay and Steven A. Rissman, 1969 and 1972 graduates of the law school, respectively.
Wiseman teaches primarily in the area of criminal law. His research focuses on pre- and post-trial issues in criminal procedure, including the use of DNA evidence, post-conviction litigation, and the Eighth Amendment's prohibition against excessive bail. He received his J.D. from Yale Law School. Since joining the faculty at Florida State, Wiseman has published in the Yale Law Journal and in other prestigious professional outlets.
"Thanks to the generosity of Jim and Steve, we are able to recognize Sam for his wonderful scholarship and teaching," said Dean Donald J. Weidner. "Private giving is critical to our efforts to retain outstanding faculty members, many of whom are being recruited by some of the nation's most prominent law schools."
McConnaughhay is a partner at McConnaughhay, Duffy, Coonrod, Pope & Weaver, P.A. in Tallahassee. He concentrates his practice in workers' compensation and administrative law.
Rissman is a shareholder of Rissman, Barrett, Hurt, Donahue & McLain, P.A. in Orlando. He practices in the area of workers' compensation insurance defense.