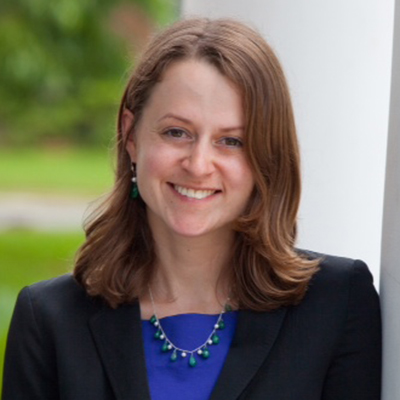 Professor Mary Ziegler has been appointed the Stearns Weaver Miller Professor of Law at Florida State University's College of Law. The professorship was established in 1995 by Eugene E. Stearns, a 1972 graduate of the College of Law, and Stearns Weaver Miller to support an outstanding professor.
Ziegler teaches primarily in the area of family law and her scholarship focuses on the law and history of illegitimacy, contraception, abortion, marriage, and child care. She has published in numerous law journals and has a book, After Roe: The Lost History of the Abortion Debate, under contract with Harvard University Press. She received her J.D., cum laude, from Harvard Law School.
"Thanks to the generosity of Gene and of his firm, we are able to recognize Mary Ziegler for her wonderful scholarship and teaching," said Dean Donald J. Weidner. "In addition to supporting our faculty, Gene also helps prepare our students for future careers as litigators. He has taught Advanced Trial Practice, a course that among other things explores cutting-edge evidence production software."
Stearns noted that, "Although our firm does not practice in the areas Professor Ziegler teaches, we are all enormously proud to have our name associated with the level of scholarship she brings to the College of Law and recognize the importance of this practice area to our society."
Stearns is a shareholder and chairman of Stearns Weaver Miller Weisler Alhadeff & Sitterson, P.A. in Miami. A trial lawyer since 1972, he has tried cases in a wide variety of substantive areas in federal and state courts in Florida and other jurisdictions.