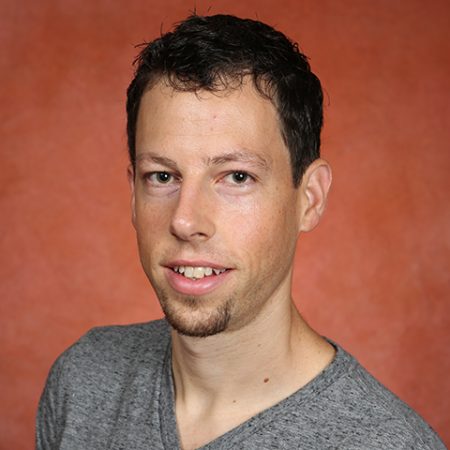 A Florida State University doctoral student is a recipient of a Science, Mathematics and Research Transformation (SMART) Scholarship for Service, established by the Department of Defense (DOD).
Daniel Fenn, a student in the Department of Scientific Computing from Tremonton, Utah, is receiving research funding sponsored by Air Force Division A9 located at the Pentagon as part of the scholarship. The funding includes a $38,000 stipend as well as allowances for books and health insurance. He also will participate in paid internships with the DOD each summer until graduation.
"We are so proud of Dan and these accomplishments and are confident that this is part of the continuum of his bright scientific career," said Keisha John, assistant dean of the Graduate School and director of the Office of Graduate Fellowships and Awards.
Fenn's doctoral research focuses on whether two stars colliding with each other can cause a Type la supernova, or an energetic explosion. Astronomers use these explosions as distance indicators and to infer the age and expansion rate of the universe. The explosions also contribute to the chemical evolution of the universe and the heavy elements that are needed to form solar systems and planets.
While the origins of the supernovae remain much of a mystery, Fenn is helping to conduct large-scale, multiphysics simulations of white dwarf mergers to explore a leading theory that it may result in a Type la supernova.
"The SMART Scholarship will help in my Ph.D. research primarily by providing funding," he said. "With an increased focus on research, I will be able to perform higher-quality research in a reasonable timeframe."
The SMART program supports undergraduate and graduate students pursuing degrees in STEM disciplines with a goal of increasing the number of civilian scientists and engineers working at DOD laboratories.
Fenn went through a rigorous application and interview process, but he stood out because of his extensive experience.
"During the interview they let me know that my application caught their attention because of the computational background, which was a nice fit for their work in constrained optimization," he said.
While working with the Air Force, Fenn will build computational models with the goal of optimizing functioning while taking into account constraints such as budget, staffing and energy.
The stress and uncertainty of finding a job after graduation is lifted from Fenn, who will continue to work with the Air Force Division A9 for at least two and half years after his anticipated graduation date in late 2016. The job also will provide the opportunity to explore a career in government service, an area Fenn said he might wish to pursue in the future.