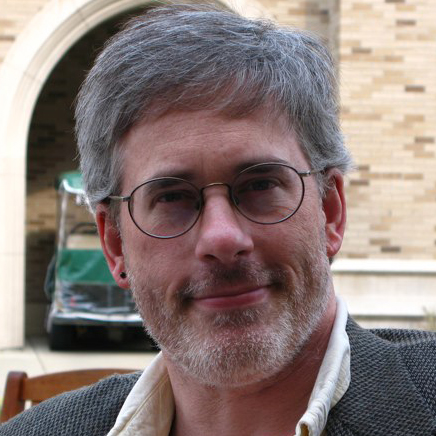 Social media and smartphone technology have become important tools for sharing real-time news and first-hand accounts of world events, and digital evidence is becoming useful in identifying human rights abuses.
A Florida State University political science professor has entered into a joint effort with Amnesty International to develop a volunteer network that will work to authenticate the veracity of that digital evidence.
Professor Will H. Moore, in the College of Social Sciences and Public Policy, has launched the Citizen Media Evidence Partnership (C-MEP), which will be staffed by college students.
"Assessing the verity of digital evidence of human rights abuses and war crimes is a major challenge," Moore said. "With this network, we will be able to screen thousands of videos, eliminating irrelevant ones, and getting pertinent ones to the Amnesty International research staff, who will then make use of them in their work holding governments accountable for respecting human rights."
A version of C-MEP is being developed this fall by Moore, Florida State political science doctoral student Scott Meachum, and Amnesty International USA's Scott Edwards and Christoph Koettl. In this phase of the project, seven Florida State students will spend three weeks in training to learn how to validate location and other information about videos of human rights abuses.
Video can provide important evidence that augments or corroborates evidence from other sources, ranging from eyewitness accounts, satellite imagery, news accounts and even Tweets or other text posts on social media. The problem, according to the team, is the large amount of video that gets posted in any given conflict area.
"TheCrisis Prevention and Response Unit at Amnesty International (USA) cannot begin to process the flood of material available, sift the wheat from the chaff, and then validate that the few potentially relevant videos actually contain footage from a specific location of interest," said Koettl, the emergency response manager at Amnesty International. "A network of volunteers, however, can be trained to do precisely that."
The team hopes to roll out the second stage of the project in January 2015, during which they will add three to five teams of volunteer students at other U.S. universities, Moore said. If all goes well, the project will "go live" in September 2015 with the eventual aim to add teams of volunteers at several dozen schools and perhaps a partnership network that has chapters across the globe.
The issue of digital documentation and authentication is also being undertaken by iWitness, a digital solution in development by the International Bar Association. IBA's Executive Director Mark Ellis, an alumnus of Florida State's College of Social Sciences and Public Policy and College of Law, announced the project this summer.
The iWitness Project hopes to significantly impact the way human rights abuses and other international crimes are documented for more secure and verifiable use by media outlets and courts.
Uploaded photos and videos are likely to be rejected or given little weight in courts because they are rarely attributed and verifiable and do not include information such as the date, time, geographical coordinates, participants and so on.
iWitness aims to provide a solution to this challenge with a user-friendly app easily downloaded to smartphones and designed specifically to record and transmit evidence of international crimes while protecting the identity of the person recording. The material is then securely sent to an iWitness database and reviewed by a professional legal team.
In addition to his work with the International Bar Association, Ellis is an adjunct professor in the Florida State University College of Law. He team-teaches a course in International Human Rights Law with Talbot "Sandy" D'Alemberte, president emeritus of Florida State University. Ellis is also the 2013 recipient of the Distinguished Alumnus Award from the College of Social Sciences and Public Policy.