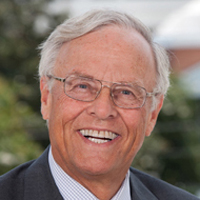 The National Jurist magazine has ranked Florida State University College of Law the 9thbest value law school in the nation.
The ranking, published inThe National Jurist'sOctober 2013 issue, weighs important student outcomes, including bar passage rate and employment rate, against tuition, cost of living and indebtedness. According toThe National Jurist, the rankings are "designed to find the law schools where graduates have excellent chances of passing the bar and getting a legal job, without taking on a ton of debt."
Florida State is the only law school in Florida ranked in the top 20.
This is the fifth year in a row thatThe National Juristhas ranked Florida State one of the nation's top 15 best value law schools.
The national ranking reflects the law school's strong student outcomes. For 10 of the last 16 administrations of the Florida Bar Examination, Florida State's bar passage rate was either first or second among Florida's 11 law schools. Additionally, according to American Bar Association data, Florida State is one of the nation's best law schools, and Florida's best, in terms of the percentage of 2012 graduates employed nine months after graduation in full-time, long-term, Bar passage-required or J.D.-advantage jobs.
"We are thrilled to again be ranked one of the nation's best value law schools, especially because job placement is the highest weighted factor in this ranking," said Dean Don Weidner. "Launching the careers of our students is the most important thing we do."
The best value ranking comes on the heels of theHispanic Businessmagazine ranking Florida State the nation's 5th best law school for Hispanic students.