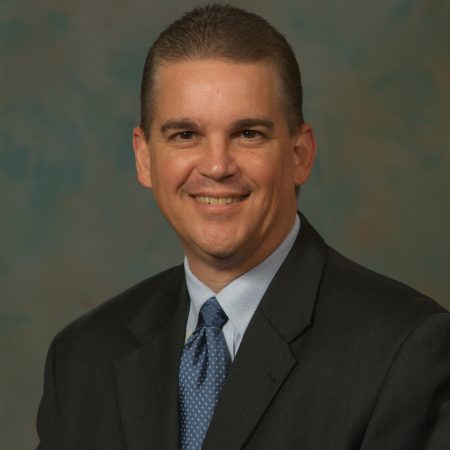 The Jim Moran Institute for Global Entrepreneurship, housed in Florida State University's College of Business, has named Mike Campbell director of its North Florida Outreach Initiative. Campbell, a seasoned entrepreneur and veteran of the financial industry, will be responsible for implementing expanded services aimed at giving small businesses in North Florida — and the region's economy — a boost.
A former owner of Statement Analysis Corp and Trusteria Services Inc., Campbell is charged with, among other duties, developing the Small Business Executive Program, which will be the centerpiece of The Jim Moran Institute's future outreach efforts.
The program will help existing small businesses prosper; draw on experts in areas such as business plan development, accounting, marketing and human resources; and include an online resource component. Expected to launch in summer 2013, the program's sessions each will last several months. The program is free and will accept 15 to 25 participants for its first session. A similar program will be unveiled in South Florida in February under the direction of Jennifer Kovach, director of the organization's South Florida Outreach Initiative.
Randy Blass, director of The Jim Moran Institute, said graduates of the program will share best practices and their own experiences with other entrepreneurs in the area, including teaching program classes, leading themed round-table discussions and providing one-on-one consultation and mentorship to growing businesses in the region.
"Once you graduate from the program, you become an asset to us and are an important part of our family of experts, whose mission will be to help individual business owners succeed and, in turn, grow our regional economy," Blass said. "With Mike Campbell's knowledge of the area and his experience as an entrepreneur, I'm confident about the success of our expanded outreach efforts."
In addition to being a former business owner, Campbell has been a consultant to businesses and nonprofit organizations seeking to improve operations, marketing and financial management. His experience in development includes several years as a vice president and consultant to The Able Trust, a grant organization benefiting Floridians with disabilities.
Campbell's responsibilities also include advancing The Jim Moran Institute's mission to cultivate, train and inspire entrepreneurial leaders in the community through world-class education, leading-edge research and applied training, intensive consulting assistance and mentorship, and public recognition.
"I am honored to be offered the opportunity to assist the institute in taking such a well-respected organization to the next level," Campbell said. "The ability to help businesses and show positive and measurable outcomes will be very rewarding."
For more information, contact Campbell at (850) 545-7354 or mscampbell@cob.fsu.edu, or Barbara Ash of the College of Business at (850) 728-7014 or bash@cob.fsu.edu.
About The Jim Moran Institute for Global Entrepreneurship:
Located in the Florida State University College of Business, The Jim Moran Institute for Global Entrepreneurship was established in 1995 through donations from automobile-industry legend Jim Moran, his wife, Jan, and JM Family Enterprises Inc. These donations were supplemented with a major grant from the state of Florida, and additional funding from The Jim Moran Foundation Inc., to create a fully funded endowment. The mission of the institute is to cultivate, train and inspire entrepreneurial leaders through world-class education programs and curriculum, intensive consulting assistance and mentorship to entrepreneurs and business owners; leading-edge academic research; and applied education and public recognition. For more information about The Jim Moran Institute, visit www.jmi.fsu.edu.