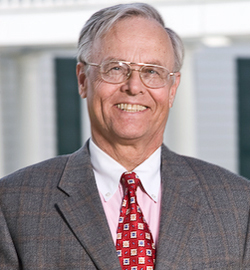 The Florida State University College of Law faculty is 23rd best in the nation in terms of per-capita scholarly impact, according to a recently released study.
The study, by Professor Brian Leiter of the University of Chicago Law School, ranks Florida State in a tie with Emory and the University of California at Davis. Florida State is the only Florida law school ranked.
The study aims to identify the 25 law faculties with the most scholarly impact as measured by citations during roughly the past five years, according to Leiter. The study was conducted in early January 2010.
In addition to the overall ranking, two Florida State law professors, Jim Rossi, the Harry M. Walborsky Professor and associate dean for research at the law school, and Mark Seidenfeld, the Patricia A. Dore Professor of Administrative Law, are ranked among the top 10 most cited scholars in the specialty area of administrative law. Visit this link to view the rankings.
"This survey demonstrates that investments in Florida State Law are paying great dividends," said College of Law Dean Don Weidner. "I am especially grateful to all of our alumni who have contributed endowed professorships that helped transform our scholarly culture."
In addition to producing scholarship, Florida State law professors are active speakers and experts for professional groups around the nation. They also author books in a wide range of topics that are used by law schools across the nation.