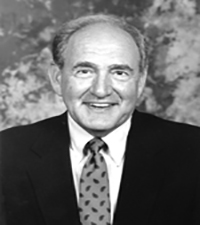 The Florida State University College of Business has honored legendary basketball coach Hugh Durham, retail magnate Bob Mang and international entrepreneur Harry Sargeant III by inducting them into the college's Hall of Fame.
Selected for embodying the qualities that make the College of Business an extraordinary place to learn and grow, Durham, Mang and Sargeant joined 20 other Hall of Fame recipients as they were inducted at the 8th Annual Hall of Fame Ceremony, held March 26 at the Augustus B. Turnbull III Florida State Conference Center.
"We are so proud to honor our 2010 Hall of Fame inductees," said Caryn L. Beck-Dudley, dean of the College of Business. "Our inductees, past and present, are of course successful in their careers, but they also possess a unique vision which ensures they work to better the world around them."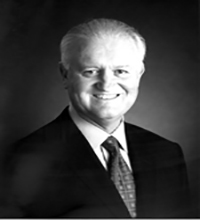 Begun in 2003, the College of Business Hall of Fame has honored alumni who have excelled in their careers and have made significant contributions to the mission of the college.
Legendary collegiate basketball head coach Hugh Durham graduated from the College of Business in 1959 with a bachelor's degree in business administration, and in 1961 with an MBA. As he ended his collegiate basketball career, he began his coaching career, and in 1966 he became the Florida State University head basketball coach. Durham holds the title of winningest coach at Florida State with a .708 winning percentage. He also is the winningest coach at the University of Georgia and Jacksonville University, making him the only coach to receive the "most winningest" title at three Division I universities.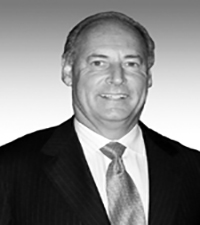 Bob Mang, meanwhile, put his marketing and management degree from the College of Business to use right away as he began climbing the ranks in the retail industry. Mang has served as president and/or CEO of five major retailers, including Woodward & Lothrop and John Wanamaker. At the latter company, he doubled earnings and led the effort to sell the company for $970 million. Mang currently serves on the College of Business' Board of Governors.
Harry Sargeant III is the chairman of the Sargeant Group, a marketer of specialty oil products. Sargeant's entrepreneurial vision turned the Sargeant Group into a billion-dollar company. Today, the group utilizes the largest fleet of asphalt tankers and barges in the world, one of which Sargeant has named The Seminole. He has proved to be an invaluable resource to the students of the College of Business as a dedicated speaker on the economy and the future of international business.