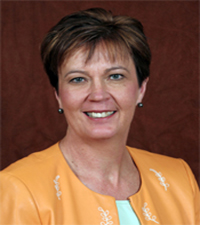 BusinessWeek magazine has ranked the Florida State University College of Business' undergraduate program among the best in the nation, placing the school at No. 40 among all public universities and No. 85 among all institutions.
The new rankings were calculated using nine measures, including surveys of senior business majors and corporate recruiters, median starting salaries for graduates, and the number of alumni each program sent to a top MBA program. Based solely on the surveys of senior business majors, Florida State ranked No. 29, which marked an improvement from last year.
This year's rankings, which mark the fifth annual, held a few surprises, including a new No. 1 — Notre Dame's Mendoza College of Business. BusinessWeek cites the recession and the increasing difficulty of finding graduates jobs as the culprits for a shift in rankings. According to a BusinessWeek survey in January, 38 percent of college seniors majoring in business reported having a job offer in hand. This compares with 46 percent reported in 2009 and 56 percent in 2008.
"We are very proud of our students, faculty and staff for our recent ranking in BusinessWeek," said Caryn L. Beck-Dudley, dean of Florida State's College of Business. "In the midst of a weak job market, our ranking reflects our ability to expertly educate our students. In conjunction, our newly instituted internship program and networking activities are helping students begin their careers."
In addition to receiving high marks from the senior survey, the college received an "A" grade from BusinessWeek in the category of job placement.
For 2010, the College of Business undergraduate program has secured high rankings in both BusinessWeek and U.S. News & World Report, in which the college is ranked No. 35 among all public institutions.
"The 2010 rankings for the FSU College of Business reaffirm that our individual approach in the classroom, coupled with our high level of international acclaim, is providing our students with the education and opportunities they need to succeed in the classroom and the business world," Beck-Dudley said.