Florida State University's FSU/Asolo Conservatory for Actor Training in Sarasota is celebrating its 50th anniversary with a season of unique and exciting productions.
The anniversary season recently kicked off with Chekhov's "Three Sisters." In the spring, they will present August Strindberg's "Miss Julie" and Lynn Nottage's "Clydes," and then close out the season with Shakespeare's "Romeo and Juliet."
"With our 50th anniversary season, we are not just acknowledging our traditions and our long history, we are innovating, growing and experimenting," said Andrei Malaev-Babel, conservatory director and head of acting. "We honor our history by looking toward the future and providing our students with rigorous training that serves them not only for their three years here at the conservatory but for the rest of their careers."
Since FSU's School of Theatre and the Asolo Repertory Theatre established their partnership in 1973, program graduates have performed and pursued successful careers on stages across the country and in television and film. Today, the conservatory remains an integral part of the School of Theatre within FSU's College of Fine Arts. The conservatory's MFA Acting program is consistently ranked among the best graduate acting programs in the nation and the world.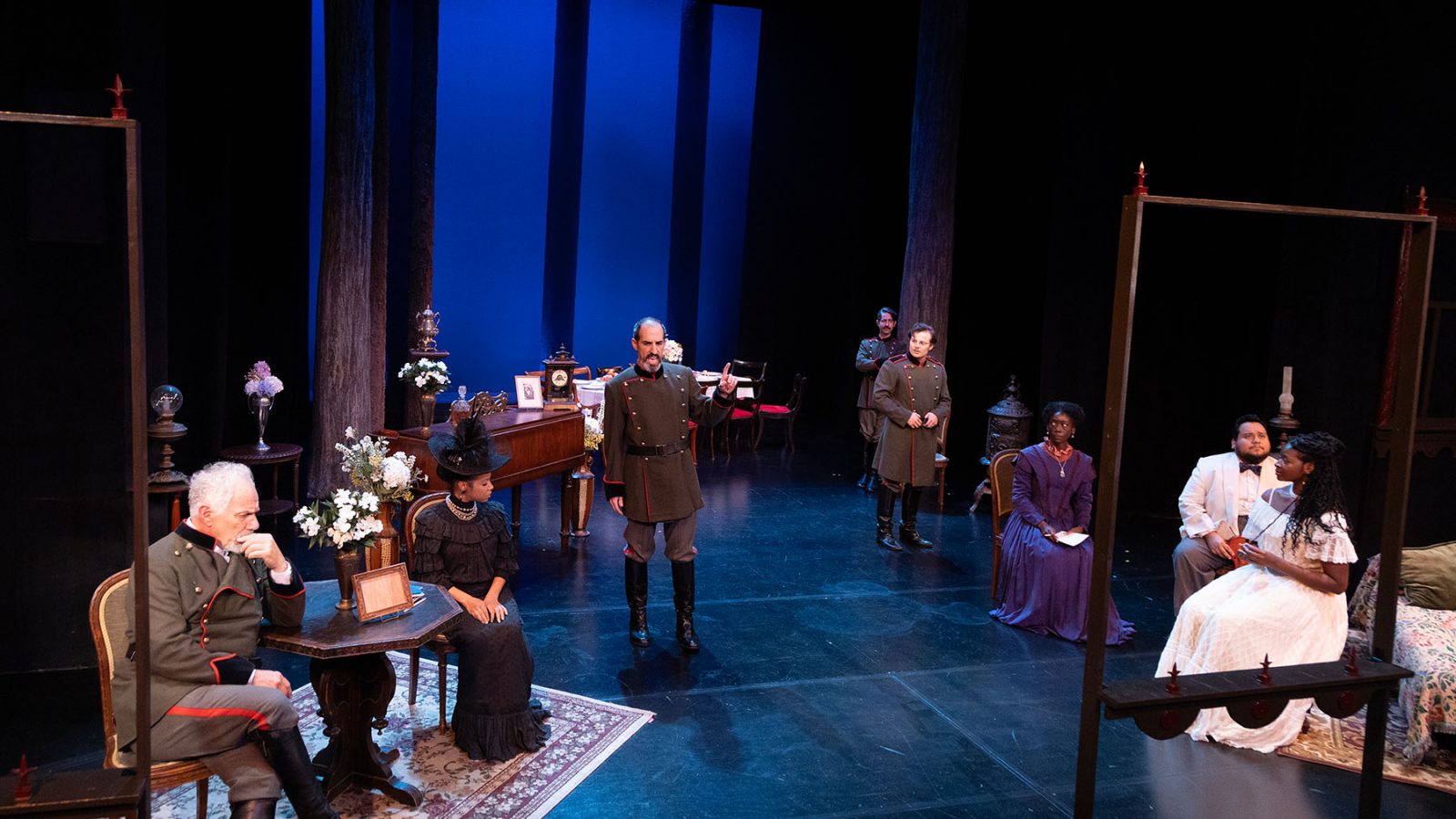 "The FSU/Asolo Conservatory for Actor Training is truly a remarkable program, made all the better by the support of the strong arts community in Sarasota," said James Frazier, dean of the College of Fine Arts. "We are incredibly excited to be celebrating this golden anniversary, and we invite the FSU Community to support the program by attending one of this season's productions."
The four productions in this season's repertoire were specially selected for the milestone season, each featuring artistic innovations designed to challenge the second-year MFA acting students performing in the season.
In "Three Sisters," open through Nov. 19 and directed by Malaev-Babel, the show's sisters have each been double cast. Each production features a different combination of actors in the lead roles, resulting in a fresh new experience for audiences each night. This production features faculty, alumni and local Sarasota actors alongside second-year students for the first time in the conservatory's history.
During the spring performances of "Miss Julie" and "Clydes," the two shows will share the same set and be performed on alternate nights, another first for the conservatory.
"Romeo and Juliet" will be directed by teaching faculty member and accomplished Shakespearian actor and director Jonathan Epstein. With the interactive nature of Shakespeare in mind, a thrust has been installed in Asolo Rep's Cook Theatre, bringing the actors closer to the audience than ever at the conservatory.
For more information, visit AsoloRep.org/Conservatory.