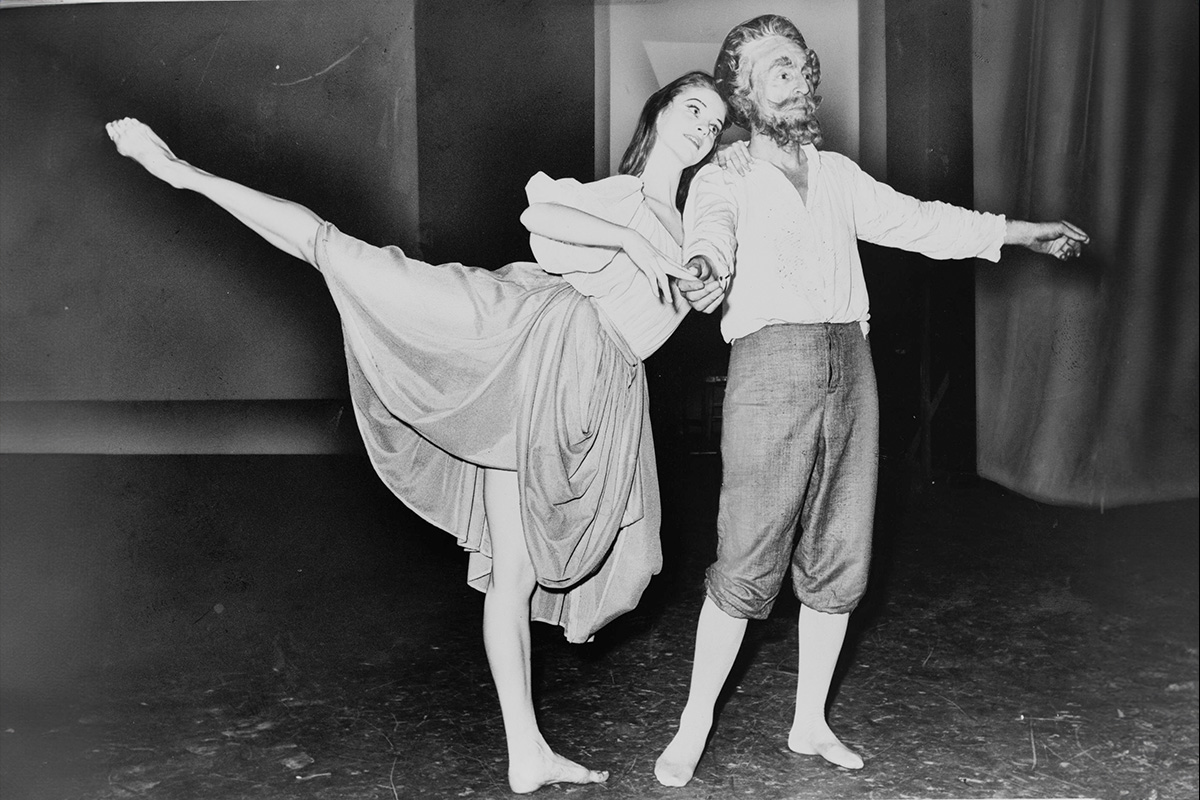 Florida State University's School of Dance Krafft Professor Suzanne Farrell, an internationally recognized New York City Ballet principal dancer, a 2005 Kennedy Center Honoree and the founder of Suzanne Farrell Ballet, has long been regarded as one of the most extraordinary and influential ballerinas of the late-20th century.
Farrell, who performed with the New York City Ballet for 28 years, is considered the last muse and protégé of choreographer George Balanchine, founder of the New York City Ballet.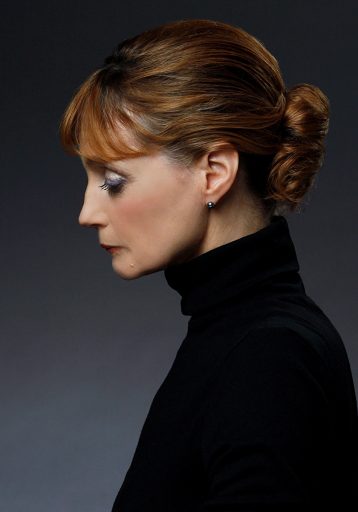 This year, Farrell set an excerpt of "Divertimento No. 15," a choreographic piece by Balanchine. This classical ballet was featured in the school's annual "An Evening of Dance," which highlighted a diverse lineup of seven live works restaged by retired and current faculty.
"One of my dreams as a dancer was to perform the choreography of George Balanchine," said Associate Professor Ilana Goldman, who served as the rehearsal director for this work. "When I finally did, it felt sublime, as if I was the physical embodiment of the music. I am so thrilled that our students had the opportunity to not only perform Balanchine's choreography but to have been coached by his muse, Suzanne Farrell — it's a once-in-a-lifetime opportunity."
Farrell has been a member of the School of Dance faculty for more than 20 years and continues to work with and mentor students, hosting master classes and workshops at FSU each semester.
"The opportunity to work with a legendary performer like Suzanne Farrell is an amazing experience for our students," said Anjali Austin, professor and chair of the School of Dance. "Her dedication to our program throughout the past 20 years has made an indelible mark on many."
In an interview, Farrell re-lived her history with the New York City Ballet, working with Balanchine and how she came to Florida State University to teach.
"Initially, I was not going to teach at a college level," Farrell said. "I had just been giving young dancer auditions in Miami but came to FSU on my sister's request and met many nice dancers that made me rethink. It's a beautiful atmosphere, and I love working here. I give everything when I teach."
Even early in her career, Farrell thought teaching was not a path she intended to take.
"When I was a young dancer, I thought I had forever," she said. "Mr. Balanchine once said, 'One day, you will all teach.' I thought to myself, 'I'm not going to teach. All I want to do is dance.'"
That moment of retirement came sooner than Farrell thought, so she began staging and teaching Balanchine's ballets around the world.
"In a nice way, it extended my dance life," she said. "I'm not dancing, but I'm still doing what I love to do."
Farrell noted that the transient nature of a dance career instills a sense of immediacy in a dancer.
"Dance is a young profession; we retire at a young age because the body has to stop," she said. "Therefore, you have to positively profit from everything you do and every moment you do it. You can't say, 'I'll do it tomorrow' because before you know it, it's time to retire."
Farrell explained, "In ballet, we are our own technology. It's not like sending someone a text and it's done — it's a constant evolution of getting the choreography to where it should be."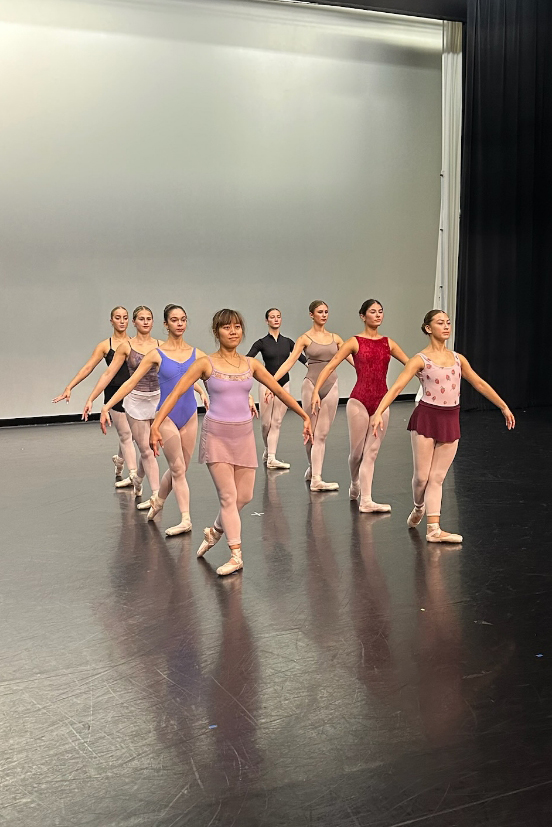 "I like bringing my stories into my teaching because it's not just the technological aspect, it's also passing on stories from one person to the next," she said.
Farrell learned to use visual aspects to provide dancers with a mental image when correcting inaccuracies.
"I'd say 'move your arms like the leaves when the wind comes, the leaves turn over, they don't resist.' Moving with nature is what ballet is all about."
When asked about the evolution of ballet since she first began her professional career, Farrell highlighted the inheritable legacy left by previous generations.
"We are the beneficiaries of every dancer that came before us. Nobody can do it by themselves," Farrell said. "There are stories you inherit from someone who maybe danced it first or before you were alive. There's so much legacy and it's not just in the past. Just because someone isn't alive anymore doesn't mean they are not influential and inspiring in spirit."
---
This academic year, the School of Dance is celebrating 90 years of dance, 60 years of dance degrees and 20 years of the Maggie Allesee Center for Choreography at FSU. Recently ranked as one of the top five dance programs in the nation by Backstage Magazine, the School of Dance is dedicated to providing the highest caliber of training to its students.
To learn more about FSU's School of Dance and the special events scheduled for the 90/60/20 celebration, visit dance.fsu.edu.