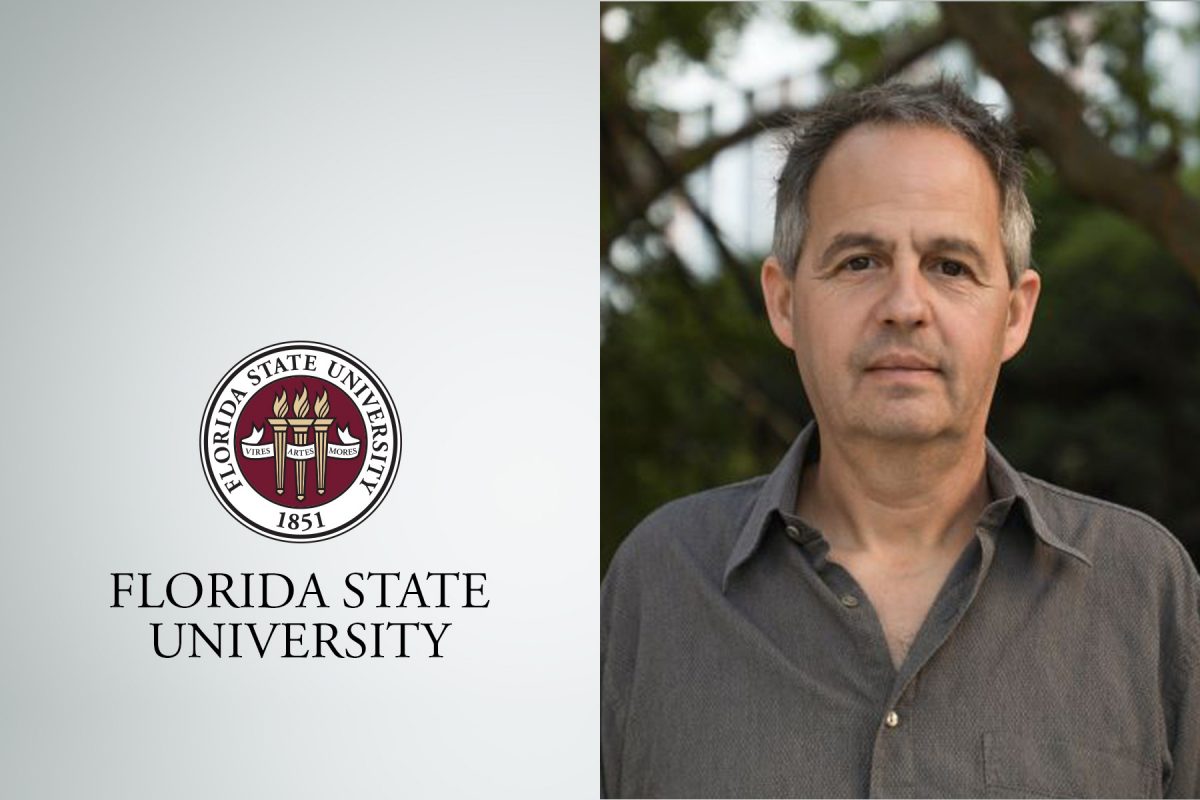 A Florida State University historian and director of the Institute on Napoleon and the French Revolution has earned a prestigious fellowship from the Newberry Library to research how early 19th-century European political culture was influenced by competing discourses on capitalism.
Rafe Blaufarb, professor of history and the Ben Weider Eminent Scholar in Napoleonic Studies, was awarded a long-term residential fellowship to support his project, "Moral Regeneration, Financial Crisis, and Capitalism in the French Revolution," which investigates how the new political order created by the French Revolution was shaped by a clash between two different forms of capitalism. This research builds upon Blaufarb's ongoing work on historical politics and the development of the modern state.
"Receiving this award is extremely gratifying, and having my project selected among applications from various disciplines and universities is concrete validation of the research I'm pursuing," Blaufarb said. "This opportunity will give me access to the Newberry's vast collection of French Revolutionary and Napoleonic newspapers and pamphlets. Taken together, the morale boost and research materials will go a long way towards allowing me to finish my project and write my next book."
The Newberry Library, founded in 1887 as one of Chicago's most historic cultural institutions, houses collections, programs, and exhibitions that cover more than six centuries of human history, ranging from the 15th century to the present. Researchers with long-term fellowships spend anywhere from four to nine months immersed in the Newberry collection, collaborating daily with the library's network of historians, genealogists, visual and performing artists, writers, graphic designers, teachers and students.
Blaufarb joins the 2023-2024 Newberry Library long-term fellowship class alongside 10 other scholars from across the world. He is the fourth FSU researcher to earn such a fellowship from the library since 2006.
"Dr. Blaufarb is a gifted historian who constantly reimagines how to analyze the Age of Revolution (1750-1850)," said Jen Koslow, professor of history and department chair. "He seeks to challenge historical understandings about the ways in which the French Revolution and its aftermath changed people's social, cultural, and intellectual lives. Blaufarb's intellectual curiosity and scholarly tenacity make him a perfect fit for a Newberry Library Fellowship."
Blaufarb's project examines the forms capitalism has taken over the course of history. Early in the French Revolution, some leaders promoted a shift to productive capitalism, based on manufacturing and trade, and away from the existing financial capitalism, based on monetary speculation and national debt. Eventually, they implemented policies they thought would favor productive capitalism, such as reimbursing the public debt, ending government borrowing, and abolishing the stock market.
"Through the support of a Newberry Fellowship, I aim to illustrate how the French Revolution led to the association of capitalism with production and industry during the 19th and much of the 20th centuries," Blaufarb said. "This is crucial to understanding the historical trajectory of capitalism as we know it today."
Blaufarb earned his doctoral degree in 1996 from the University of Michigan and joined FSU's faculty in 2006. Additionally, he is the author of several books on French history during the Age of Revolution. He has previously received grants from such esteemed institutions as the Mellon Foundation and Camargo Foundation.
As part of his fellowship, Blaufarb will live and work on his newest book in Chicago for four months. He will also participate in periodic seminars designed for Newberry Fellows to present their developing works and engage in review panels.
"The Newberry Library's funding of Blaufarb's research is an appreciated recognition of the strength in scholarship within both the Institute on Napoleon and the French Revolution and the Department of History at Florida State University," Koslow said.
To learn more about the Newberry Library and its fellowship program, visit newberry.org.