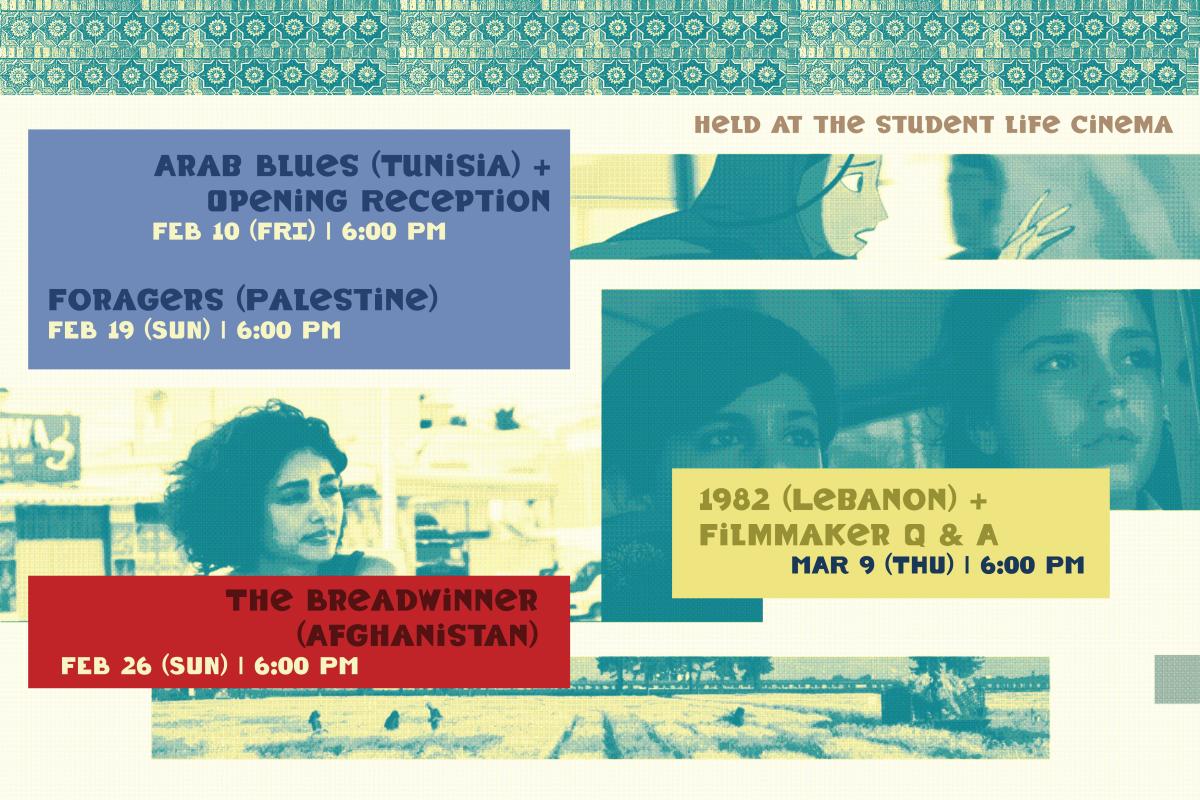 Florida State University's Department of Modern Languages and Linguistics and the FSU Middle East Center will host the 14th annual Middle East Film Festival, which showcases films providing insight into international cinema and perspectives rarely seen in mainstream media, Friday, Feb. 10, through Thursday, March 9.
The festival is co-sponsored by the FSU Middle East Center and the Student Life Cinema (SLC) and features four films screening this spring. Films screen at 6 p.m. in the SLC:
Feb. 10, "Arab Blues" (Tunisia), directed by Manele Labidi
Feb. 19, "Foragers" (Palestine), directed by Jumana Manna
Feb. 26, "The Breadwinner" (Afghanistan), directed by Nora Twomey
March 9, "1982" (Lebanon), Q-and-A session with director and FSU alumnus Oualid Mouaness to follow.
"The festival is a condensed and highly informative occasion for our FSU students and the wider community to learn about this diverse, cultured and fascinating region of the world," said Zeina Schlenoff, director of the Middle East Center. "It also allows Middle Eastern students at FSU to share their culture with their American friends and to shed light on a very ancient and complex collection of societies."
Schlenoff has led the festival since its inception in 2009 and is excited about the festival's continually growing role in the community.
"We started really small, and with time, the festival became an important fixture of the center and community's activities," she said.
Participants are invited to the festival's kickoff celebration 5:15-6 p.m., Friday, Feb. 10, at the SLC. During this time, eight Middle East student organizations will table to showcase their organizations and programs.
The first film screening, "Arab Blues," will be followed by a reception featuring Middle Eastern food catered by The Sweet Shop Café & Lounge and entertainment provided by the FSU Belly Dancers and the College of Music's Aziza Middle East Ensemble.
The film festival's prestigious and lengthy history in Tallahassee has made it an important part of the Department of Modern Languages and Linguistics' annual outreach initiatives within both the university and the wider community.
FSU's commitment to providing meaningful international engagement opportunities for students and faculty, as well as nurturing a rich, multicultural environment on campus, is a key component of the university's overall academic success.
"It is a pleasure to again support the Middle East Film Festival," said Sam Huckaba, dean of the College of Arts and Sciences. "This popular event adds value to our academic mission and serves as a window into other cultures."
All events are free and open to the public. For more information, visit mec.fsu.edu or the center's Facebook page.