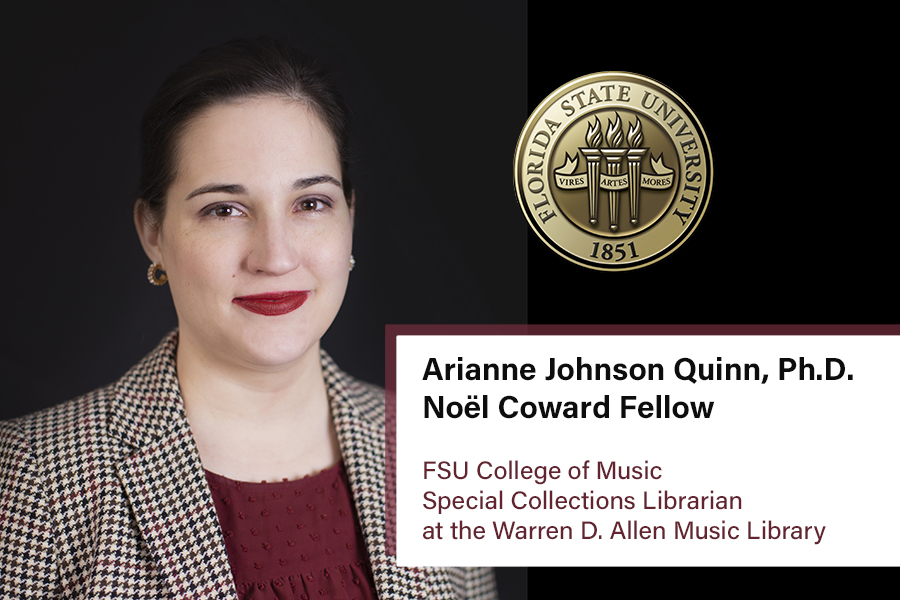 A Florida State University College of Music faculty member has been awarded a prestigious fellowship to conduct research on English playwright, performer and composer Sir Noël Peirce Coward.
Arianne Johnson Quinn, music special collections librarian at the Warren D. Allen Music Library, is the first person to receive the Noël Coward Fellowship and will spend the 2022-2023 academic year in New York City with direct access to a never-before-seen collection of Coward artifacts for her research.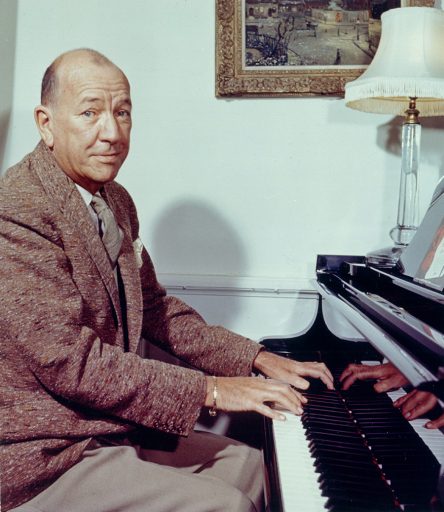 "I am honored to be the inaugural Noël Coward Fellow and to have the opportunity to make his work more accessible to future generations of researchers," Quinn said. "I am particularly honored to receive the support of both the NYPL for the Performing Arts and the Coward Foundation. Coward is an important figure not just for the theater, but for film, television, music and cultural life in the United States, Britain and beyond."
Quinn's project will culminate in a public presentation of her research at the Bruno Walter Auditorium as well as an exhibition at the New York Public Library for the Performing Arts in New York City.
Quinn's research focuses on the cultural, political and musical intersections between American and British musicals that took place in London's West End from 1920 to 1960, focusing on artists much like Coward, an English playwright, performer and composer whose career spanned more than 50 years in the mid-20th century.
"Here at Florida State University, I have had very supportive colleagues," she said. "There are a lot of amazing resources — not just materials — but also the people that I work with every day who encourage me to do my research. I think one of the things that are really fantastic about FSU is that if you have a project in mind, and you have something that you want to do there are people here who will help you do that."
The host organization of the Fellowship is the Billy Rose Theatre Division at the New York Public Library for the Performing Arts, Dorothy and Lewis B. Cullman Center. The library is located between the Vivian Beaumont Theater and the Metropolitan Opera House at the Lincoln Center for the Performing Arts and is one of the largest archival sites related to the theatrical arts.
The Noël Coward Foundation, which was established in his honor, strives to fund educational and development projects pertaining to Coward and the arts. Theater workshops for young people with disabilities, a masterclass series offering rehearsed readings of works by new playwrights and the ongoing digitization of photo collections relating to Coward are among the projects that the foundation has supported.
For more information, visit https://music.fsu.edu/.