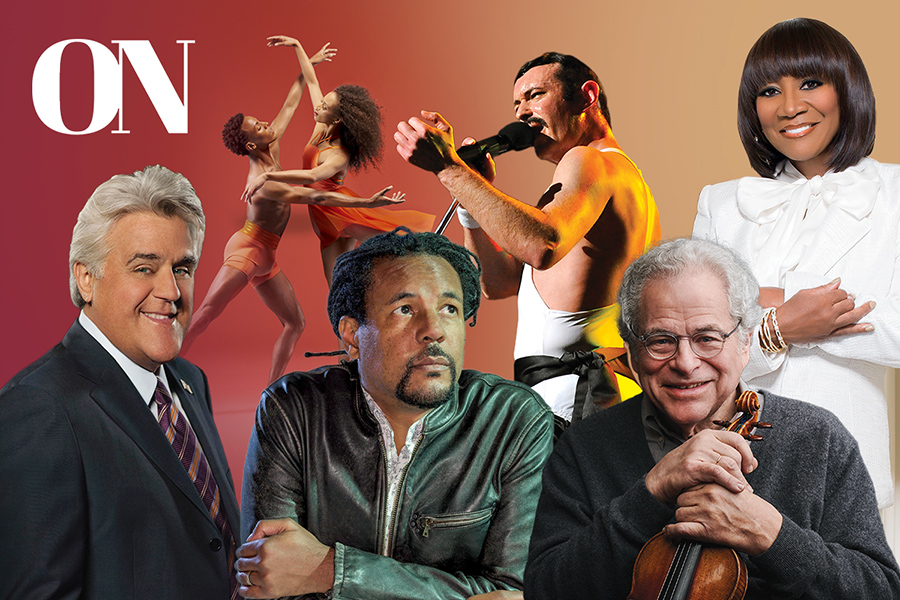 Opening Nights at Florida State will be presenting 29 live performances this fall, bringing a full season of world-class talent back to campus.
"We are thrilled to be back on FSU's campus and at full capacity in our venues," said Michael Blachly, director of Opening Nights. "Patrons will see a mix of new and familiar artists that will also participate in Opening Nights in Class, an in-person educational program at FSU for students both on and off campus."
The 2021-2022 season features a blend of highly anticipated artists who represent an array of genres, including music, dance, theatre, comedy, spoken word and visual arts.
Dazzling trumpeter Chris Botti will return to Opening Nights on Sept. 2.
The season features highly acclaimed artists Dance Theatre of Harlem (Sept. 30), Patti LaBelle (Nov. 11), The King's Singers (Feb. 9), Itzhak Perlman (March 2) and Jay Leno (March 10). For the first time, Opening Nights will present Pulitzer Prize-winning author Colson Whitehead on Feb. 10.
Favorites such as Marilyn McCoo & Billy Davis, Jr. (Oct. 4), the original lead singers of the legendary group The 5th Dimension and the entertaining George Hinchcliffe's Ukulele Orchestra of Great Britain (March 29) will perform, along with emerging artists such as folk duo Dala (May 12), classical pianist Charlie Albright (Jan. 24) and contemporary Celtic rock band Tartan Terrors (April 28).
Family-friendly performances will include Disney Princess: The Concert featuring an all-star quartet of Broadway and animated film icons on Nov. 4 as well as matinees with the hilarious, canine capers of Mutts Gone Nuts (Feb. 5) and the live (non-televised) on-stage version of The Price is Right LiveTM (April 3).
Popular artist tribute concerts include One Night of Queen (Aug. 24), Ledisi Sings Nina (Jan. 15), The Life and Music of George Michael (Feb. 8) and A Tribute to Aretha Franklin (Feb. 12).
Other season highlights include Chris Hillman Trio (Oct. 12), an acoustic evening of song and stories; Sons of Mystro's reggae instrumental Holiday Show (Dec. 9); The World of Musicals (Jan. 10) featuring popular Broadway hits; innovative dance group Pilobolus (Feb. 14) and LA Theatre Work's production of Lucy Loves Desi; A Funny Thing Happened on the Way to the Sitcom (March 6).
The 2021-2022 season concludes May 27 with the ever-popular rock group Little River Band.
In addition to FSU venues Ruby Diamond Concert Hall, Opperman Music Hall and The Donald L. Tucker Civic Center, Opening Nights will host two performances at Tallahassee Community College in Fred Turner Auditorium.
There will be two ticket on-sale windows for the 2021-2022 Season. The fall on-sale window includes performances from August to January, and the spring on-sale window includes performances from February to May.
Tickets for the fall go on sale to the public at 11 a.m. Monday, Aug. 2. Opening Nights sponsors and members may purchase tickets in advance of general public ticket sales.
To order tickets and view the full season lineup, visit OpeningNights.fsu.edu.