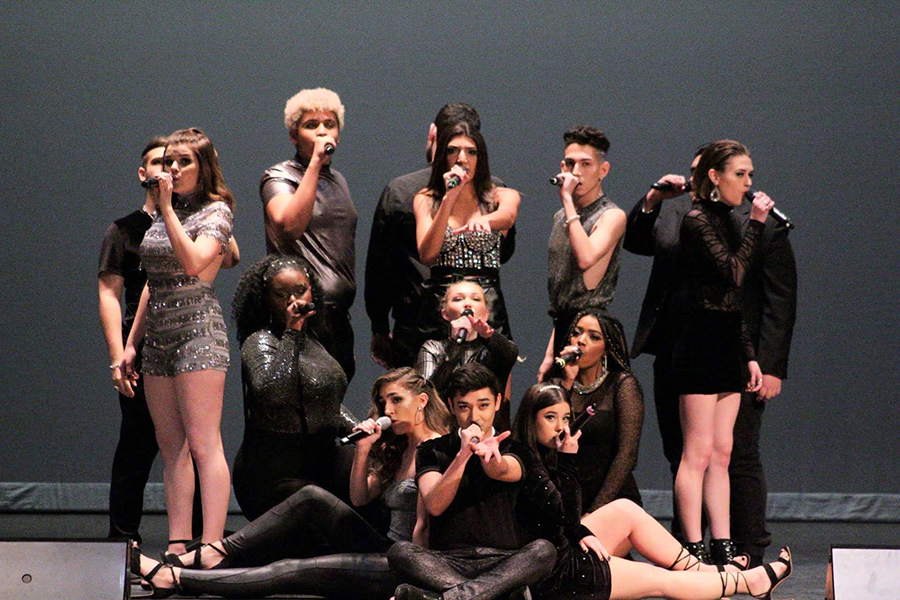 All-Night Yahtzee, Florida State University's award-winning all-gender a cappella group, was selected to compete against the country's best college a cappella groups for $10,000 in cash prizes and donations to the social justice charities of their choice in a national virtual event titled "UpStagedAID."
Hosted by UpStaged™ Entertainment Group (UpStaged) and National Collegiate Performing Arts (NCPA)™, this event is the biggest international college a cappella championship and the first virtual college national championship of its kind.
The winner will be crowned the UpStaged NCPA "People's Choice" College A Cappella Champion.
"Yahtzee is a powerhouse in every way, but most importantly in belief," said Darby Lestin, Music Director. "Winning a competition like this would allow us to give back to Black trans women, who, in their triumphs and tribulations, have provided a lot to our society as a whole and who we are personally. That would mean the world to us."
The country's best college a cappella groups were selected and seeded into a 32-team bracket by region. FSU's group All-Night Yahtzee was selected as the third seed for the Southeast Region Bracket.
The unprecedented bracket-style competition is modeled after the NCAA Division I Basketball Championship. Fans can pick their bracket through Sept. 20 and then vote for their favorites during each round of the competition. All-Night Yahtzee has chosen to compete for the nonprofit For the Gworls.
UpStaged is a diversified performing arts platform with a mission to empower the world's college and high school performers to celebrate the joy of competition with honor.
"With so many events folding and groups desperately in need of opportunities, it's great that Upstaged offers this wonderful new event," said Deke Sharon, UpStagedAID celebrity judge.
UpStaged will match 100 percent of every cash prize to the social justice charity of each winning group's choice.
For more information, visit UpstagedU.com or follow the social media channels @UpStagedNCPA.