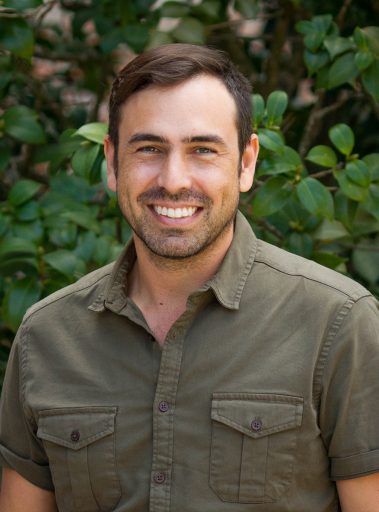 Florida State University art history professor Michael D. Carrasco has received a $249,850 Collaborative Research Grant from the National Endowment for the Humanities (NEH).
This funding will allow Carrasco, associate professor of Visual Cultures of the Americas and Cultural Heritage Studies, and colleague Joshua D. Englehardt to expand the documentation of Formative Period sculpture and inscriptions and establish a digital repository for this material, as well as complete the book "The Origins of Writing in Early Mesoamerica."
"We are extremely proud of Michael Carrasco, and the work he is doing," said James Frazier, dean of the College of Fine Arts. "His research and scholarship are important globally to the study of ancient cultures of indigenous peoples of Southern Mexico and Central America and contribute to the excellence of our Art History department. This award from the NEH will provide valuable support in the deepening of Dr. Carrasco's explorations and ultimately expand what is known about Mesoamerican civilizations, beliefs and aesthetics."
Carrasco and Englehardt, who earned his doctorate from FSU in 2011 and now serves on the faculty of El Colegio de Michoacán, have directed the Mesoamerican Corpus of Formative Period Art and Writing project since 2012.
"Building on a range of theoretical models, new discoveries, and recent field research, this book project elucidates the transition from a shared foundational iconography to phonetic writing," said Carrasco, who was recently promoted to associate dean of the College of Fine Arts. "The aim is to craft a robust understanding of the emergence of writing and contextualize it in the rich visual culture of Mesoamerica, thereby contributing to a better theoretical conception of the origins and role of writing in early civilizations."
Working with an international, multidisciplinary team of scholars, Carrasco and Englehardt will explore the critical time of innovation ca. 1500–300 BCE, when Mesoamerican peoples developed several writing systems from a sophisticated iconography.
They will also examine the continuous dialogue between this ancestral artistic system and later scripts, such as those of the Maya and Zapotec cultures, as well as how writing influenced Mesoamerican visual culture.