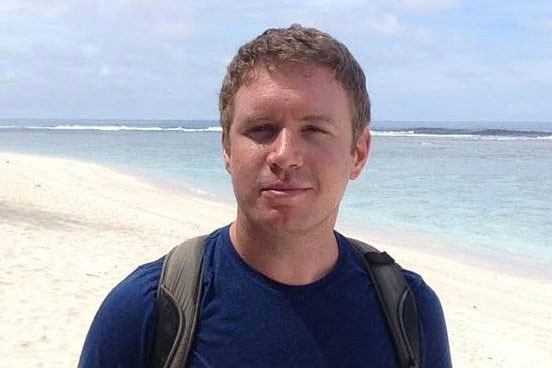 A Florida State University faculty member has been awarded a distinguished fellowship from the Aarhus Institute of Advanced Studies at Aarhus University, Denmark, to study the relationship between interpersonal violence and the rise of wealth inequality during societal transitions in Europe, Asia and Africa.
Tom Leppard, an assistant professor in the Department of Anthropology, part of the College of Arts and Sciences, will use the 12-month fellowship to conduct interdisciplinary research beginning in September.
"This fellowship is beneficial not only for my own work in this rapidly moving field — the study of inequality in prehistory and what causes it — but also for my department," Leppard said. "For example, I'm keen to teach a course on anthropologies of interpersonal violence when I return to campus."
The $80,000 fellowship will allow Leppard to develop a new element of his research focusing on interpersonal violence and early state formation. The analysis of the relationship between interpersonal violence as an economic behavior and emerging complex societies ties into his ongoing research on the global transition from small-scale, non-urban communities to large-scale, hierarchical societies in Europe, Asia and Africa.
While the role of violence in these transitions hasn't been explored fully, new research in the social sciences suggests that violence has the capacity to erode emerging wealth disparities and maintain or increase overall social equality.
"The earliest farming societies on these continents between 9000 B.C. and about 4000 B.C. were broadly egalitarian, emphasizing social equality," Leppard said. "In reality, members of these societies weren't fully equal in terms of wealth and social power, but the types of institutionalized and formal social difference we experience now didn't seem to exist."
Researchers have found no real evidence of formal leadership, pronounced wealth differences, government institutions or social hierarchies in these societies. This social organization, it has been argued, had to be actively maintained and strategically curated by specific ways of living. Leppard supposes that high levels of interpersonal violence may have been involved.
"After about 4000 B.C., types of societies that are hierarchical and urban with formal social strata and systems of governance — things we call cities and states — appear archaeologically in Early Dynastic Egypt, Mesopotamia and Bronze Age China," he said. "I'm interested in how this transition happens, why people stopped behaving in ways which actively limited the growth of social inequality and what role decreased interpersonal violence — as a potential economic-leveling behavior — played in this transition."
Aarhus University, where Leppard will complete the fellowship, is the largest and second-oldest research university in Denmark. The Aarhus Institute of Advanced Studies, opened in spring 2013, aims to foster research among different academic disciplines by providing resources for highly qualified fellows from across the globe.
"Tom is an excellent choice for this fellowship, for which there is about a 6 percent acceptance rate," said Associate Professor of Anthropology and Graduate Program Director Tanya Peres. "While this work is situated in site-level data, the research has the potential to offer perspectives on a global scale."
The group of international fellows that Leppard will join comes from a wide range of disciplines. Fellows work side-by-side on individual research projects to understand methods and approaches of other sciences. Leppard's research spans archaeology, cultural anthropology and economic theory, so support from institutions that foster such work is vital.
For Leppard, the meaning of this fellowship is amplified by the current state of modern society.
"Considering the broader context in which we currently find ourselves, especially when it comes to social inequality, how it's built and maintained, and how interpersonal and also state-led violence intersects with this, I think this is a timely route for my research," he said.