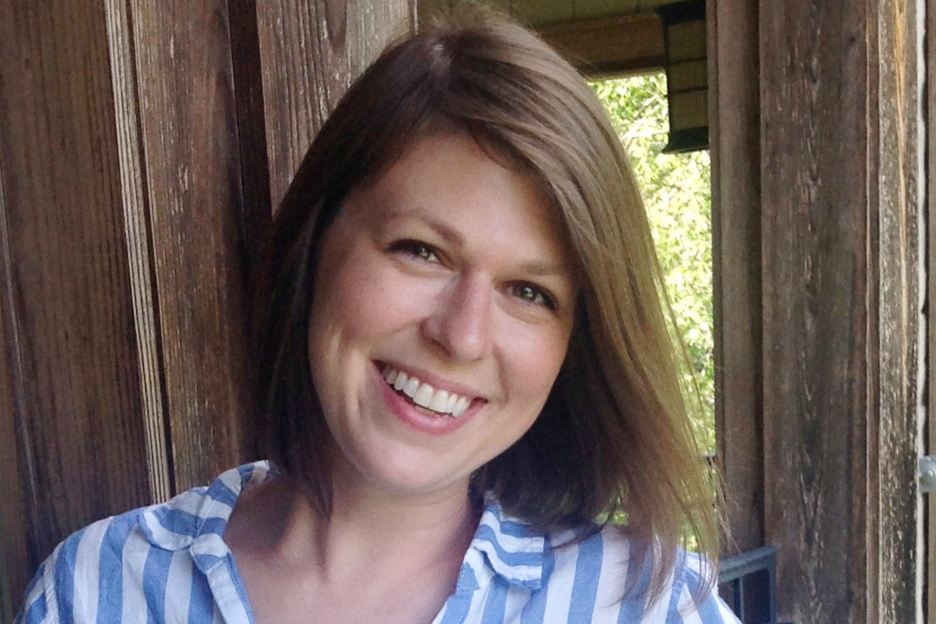 A Florida State University doctoral candidate is the recipient of the Luce/ACLS Ellen Holtzman Dissertation Fellowship in American Art for the 2020–2021 academic year. 
Mallory Nanny, a graduate student from Charlotte, N.C. in the College of Fine Arts' Department of Art History has received the fellowship in support of her dissertation project, "Framing Absence: Photographic Narratives of the Vietnam War."  
She is one of eight scholars to receive 2020 Luce/ACLS Dissertation Fellowships in American Art, awarded by the American Council of Learned Societies (ACLS).  
"It has been a pleasure to watch Mallory mature as a scholar through her years in our graduate program," said Associate Professor of Art History Karen Bearor, who was Nanny's adviser. "Her determination to excel led her to take an idea we bandied about in a meeting and to develop independently a highly original approach to her analysis of the photographs that are her focus. Clearly, this is what earned her the Luce/ACLS Dissertation Fellowship, making her the first in our department's long history to succeed in attaining this honor." 
Each fellow will receive $40,000 to support one year of research and writing, as well as fellowship-related travel during the 2020-2021 academic year. 
Nanny was specifically recognized as the Ellen Holtzman Fellow, a distinction given to an emerging scholar whose dissertation research and writing concerns the study of American art of the 1950s and 1960s. The fellowship was created in 2015 in honor of Ellen Holtzman, the Henry Luce Foundation's former Program Director of American Art. 
"To receive the award named for such an esteemed leader in the field is an incredible opportunity," Nanny said. "I am honored that the ACLS and Henry Luce Foundation see my dissertation as a valuable contribution to art historical scholarship, and I am proud to join the community of ACLS fellows." 
Nanny's project examines postwar artistic engagements with storytelling that represent the traumatic impact of the Vietnam War in transnational terms. It analyzes photographic series by Vietnamese American artists An-My Lê and Tiffany Chung and non-Vietnamese American artist Jessica Hines as case studies that reconstruct fragmented memories and critical experiences into complex, diaristic narratives.  
Since 1992, the Luce/ACLS Dissertation Fellowship in American Art has supported hundreds of historians of American art in researching and writing doctoral dissertations with great potential to advance scholarship on the history of the visual arts of the United States, including all facets of Native American art. The 2020 fellows join more than 300 previous recipients who have emerged as some of the nation's most distinguished museum curators, professors and thought leaders. 
For more information on the FSU Department of Art History, visit  arthistory.fsu.edu. For more information on the Luce/ACLS Dissertation Fellowship in American Art, visit hluce.org/fellowships/american-art.