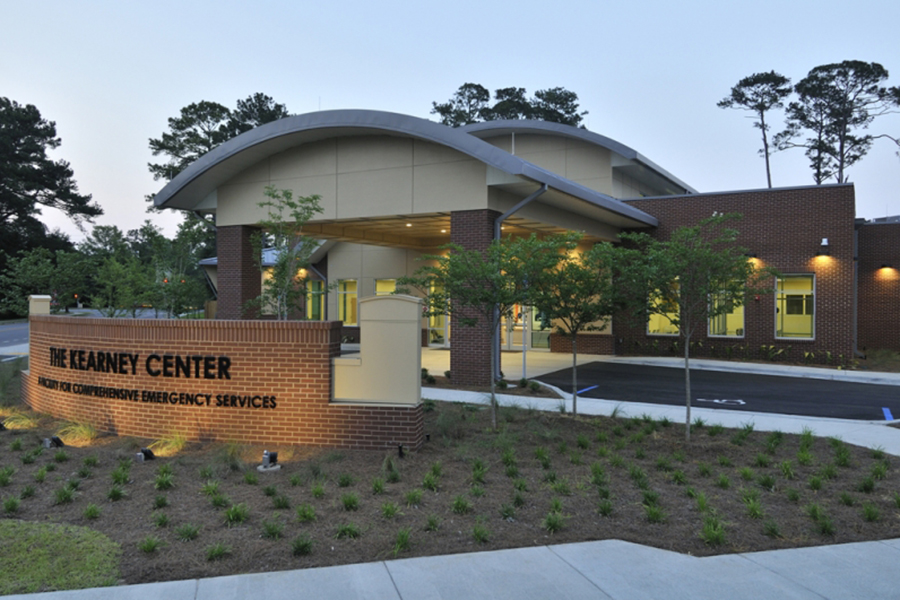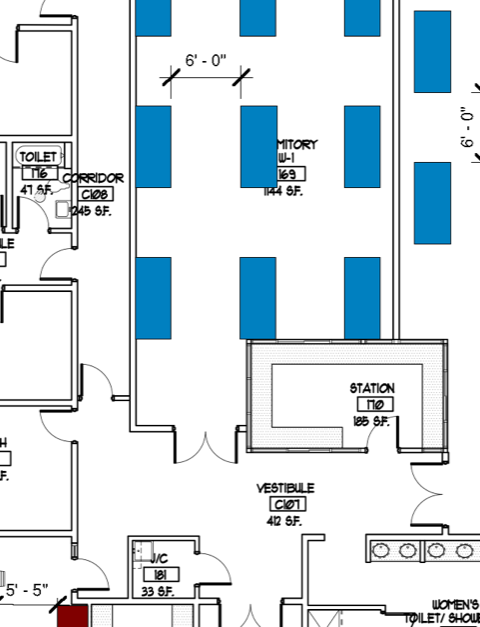 UPDATE: The Kearney Center has now moved all of its clients from their Municipal Way facility on Tallahassee's west side to "non-congregate" housing like hotels and apartments to prevent the spread of coronavirus among them. 
---
How can interior design support human health? The connections between human well-being and the buildings and rooms people occupy are beginning to be better appreciated and understood. Perhaps nothing brings this relationship into better focus than the coronavirus global pandemic.
The Kearney Center, a homeless shelter that serves more than 350 people nightly in Tallahassee, turned to the Florida State University Department of Interior Architecture & Design faculty for their expertise in this area.
In the face of the COVID-19 crisis, The Kearney Center's COO Jacob Reiter reached out for assistance with an urgent need — redesigning the shelter to comply with the Centers for Disease Control and Prevention's social distancing guidelines. This new guidance called for the placement of group sleeping room beds to be placed six feet apart in order to reduce the transmission of the virus.
Adjunct instructor Elena Bradbury, also an architect at DAG Architects, Inc., rose to the challenge, quickly generating floor plan options to alter the room's layout, respecting lines of sight and required means of exiting the building safely.
Bradbury's efforts allowed The Kearney Center staff to better understand how to follow the necessary guidelines and seek support for moving residents to other facilities as the center reduced its number of available beds.
"Part of an architect's job is to solve spatial challenges and it was only natural to assist the Kearney Center in this critical time when everyone is required to quickly adjust in a rapidly changing situation," Bradbury said. "I am hopeful that measures informed by the provided layouts will help to mitigate the spread of infection — the important task we are all taking a part in."
Jill Pable, professor and chair of FSU's Department of Interior Architecture and Design who specializes in creating environments for people recovering from homelessness, said it's a great example of how design matters in attending to human health.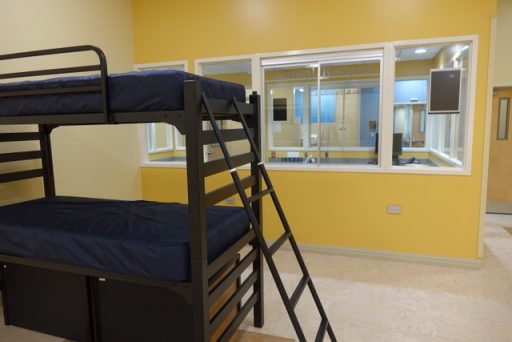 "Persons experiencing crisis and trauma such as homelessness are often already battling health conditions including hypertension, asthma, hepatitis, heart disease and diabetes," Pable said.
These problems, coupled with the lack of health care while living on the street, often make the homeless population more vulnerable to infections than others.
"Having no place to rest in a clean environment makes this worse," Pable said. "Reducing infections not only helps an individual person, but also better protects those around them from becoming infected as well."
The Kearney Center and shelters like it offer services that can represent a first step toward a person exiting homelessness for good. Physical health is a necessary part of this transition, now made more possible through the inclusion of thoughtful design.
The Department of Interior Architecture & Design prepares students to use design to improve human well-being in many types of projects including hotels, hospitals, workplaces, retail stores and schools. For more information, visit interiordesign.fsu.edu.
For more information on The Kearney Center, or to donate to the center's COVID-19 Fund, visit www.kearneycenter.org/donate.