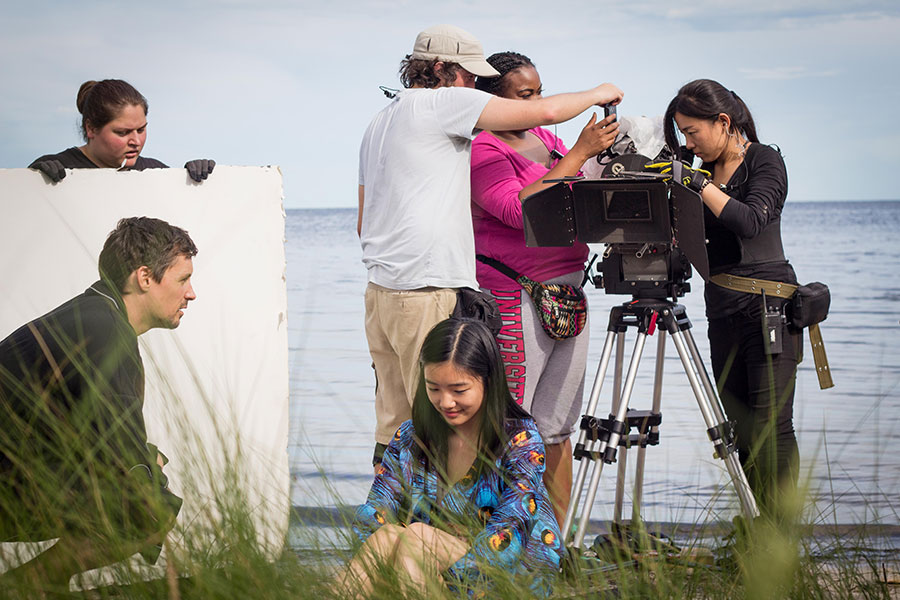 The Florida State University College of Motion Picture Arts continued its ascent in the rankings of yet another entertainment industry publication.
The Wrap News revealed last week that FSU placed No. 13 in its list of the nation's top 50 film schools. FSU was ranked No. 14 by The Wrap last year.
The Wrap touted FSU as a "rising powerhouse that fuels both highbrow and mass-market entertainment." It also singled out the Torchlight Center for Motion Picture Innovation and Entrepreneurship, which it noted, "bridges the gap between academia and industry."
Reb Braddock, dean of the College of Motion Picture Arts, said the recognition is appreciated and proof that the school's reach is growing.
"The FSU Film School and its alumni network have always been a powerful force in the film industry, and it is rewarding to see the hard work of our filmmaking family paying off, not only here at home in Tallahassee, but on a national level as well," he said.
The college's list of distinguished alumni, which includes 2003 graduate and Academy Award Winner Barry Jenkins and Marvel Film executive Stephen Broussard, is helping to propel the school's success and its rising profile.
In the classroom, the college further distinguishes itself with an exceptionally low 5-to-1 student-to-faculty ratio. Students also enjoy production and postproduction facilities free of charge.
Over the past year, FSU film students have racked up numerous recognitions and awards including a Student Academy Award and the Student Heritage Award presented by the American Society of Cinematographers. In addition, two student films were screened at the Cannes Film Festival.
In August, Florida State achieved a No. 13 ranking on The Hollywood Reporter's list of Top 25 American Film Schools.
The Wrap's ranking was determined through an anonymous poll of 860 entertainment industry insiders, filmmakers and film critics in addition to educators, deans and education evaluation experts.
For more information on the FSU College of Motion Picture Arts, visit https://film.fsu.edu/.