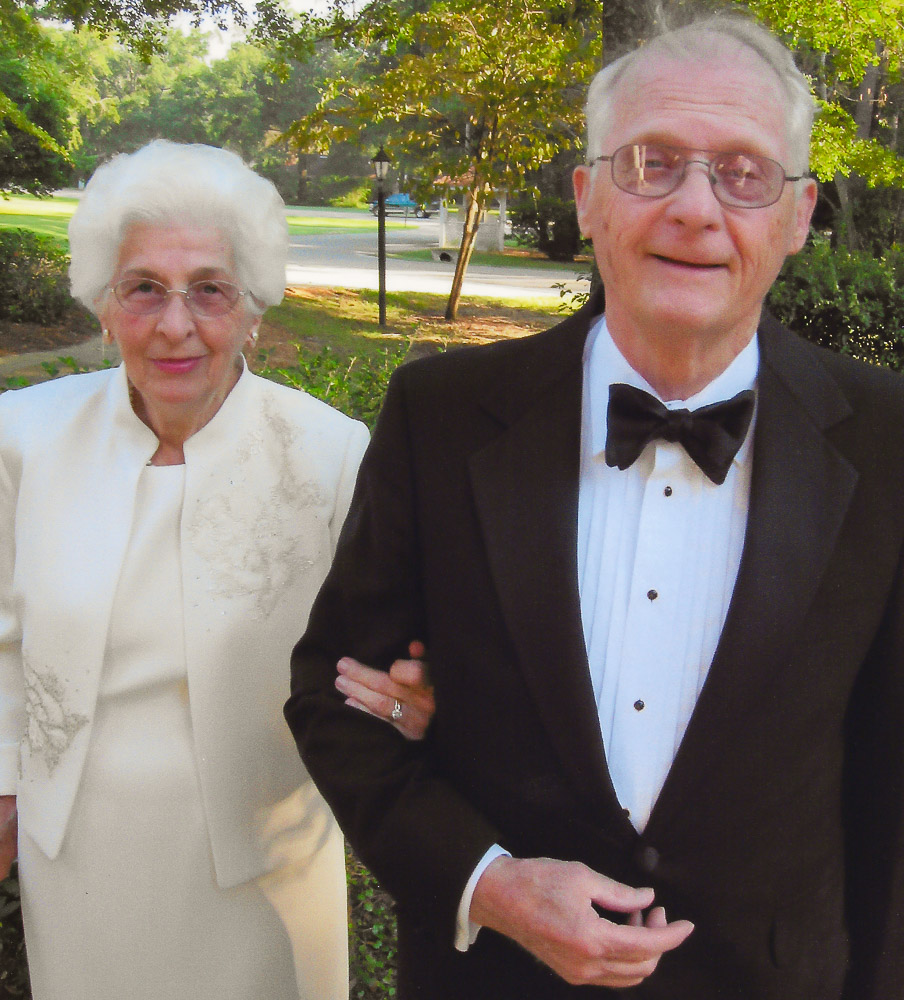 For much of the past half century, former professors Charles and Persis Rockwood have worked in perfect harmony on a shared goal to elevate Florida State University through their teaching and financial gifts.
Their latest donation to FSU will be music to the ears of future students, faculty and music lovers everywhere.
The Rockwoods are making a profoundly generous $2.2 million donation to build a one-of-a-kind pipe organ tailored specifically for Opperman Music Hall. The handmade Rockwood Organ at the College of Music will be among the finest in the nation — a landmark instrument that will enhance the prestige of FSU's organ and sacred music programs, as well as the entire college.
"We are delighted to be able to make this gift," said Charles Rockwood, who, along with Persis, has made a series of donations to FSU totaling $5 million. "We continue to be impressed by the College of Music and hope this organ will inspire students and patrons well beyond our years. We believe this investment serves as a fitting legacy for our commitment to Florida State and supports the College of Music's strong tradition of exceptional musicianship."
Florida State will celebrate the Rockwood's gift with a special recital at 7:30 p.m. Sunday, April 14, in Opperman Music Hall. The concert will feature Iain Quinn, organist, musicologist, composer and assistant professor of organ at FSU. The performance will be free and open to the public.
The Rockwood Organ at the College of Music will become the focal point of a decade of renovations around Opperman Music Hall, including infrastructure improvements to the stage, lighting, seating and outside terrace.
"We are deeply grateful to Charles and Persis Rockwood for their generous legacy of giving to Florida State," said Patricia Flowers, dean of the College of Music. "Their gift of $2.2 million to purchase a custom-built pipe organ for Opperman Music Hall is a bold contribution that will have a lasting impact for generations of students. It's exciting to see donors like Charlie and Persis help lead Florida State into the future with an enthusiastic vision that imagines FSU at its very best."
Now married 52 years, Charles Rockwood and Persis Rockwood, née Emmett, arrived at Florida State in 1960 and quickly established themselves as thoughtful and influential scholars in their fields. Charles, who worked in metal fabrication early in his career, earned a doctorate from Indiana University and taught economics at FSU until 1991.
Persis, who taught marketing and management until retiring in 1989, was the first woman to earn a doctorate at Stanford University in 1960. She built on her reputation as a trailblazer at Florida State. Described by friends and colleagues as gracious, humorous and courageous, she was the first woman promoted to full professor of marketing in 1973. She also chaired a university committee that worked to create a policy on gender equity in faculty salaries. She was inducted into the College of Business Faculty Hall of Fame in 2018.
The Rockwood Organ will be built by Paul Fritts & Company Organ Builders in Tacoma, Washington — one of the best organ makers in the world. One of Fritts' recent projects was to build a four-story pipe organ, weighing 20 tons and equipped with more than 5,000 pipes, in the nearly 150-year-old Roman Catholic church on the campus of the University of Notre Dame.
Quinn described the commissioning of a Fritts organ as a jewel in the university's crown.
"The organs built by Paul Fritts are known for their exquisite tonal qualities and highly sensitive touch, which enables organists to achieve superior results," Quinn said. "The arrival of the instrument in 2025 will be a major event nationally, and I know it will enhance the College of Music's reputation as a center for performance and scholarship."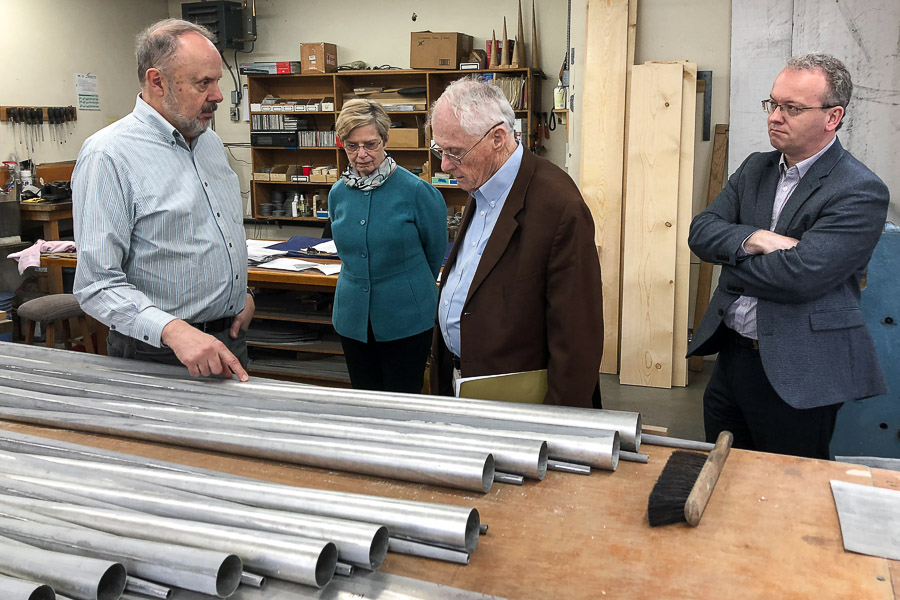 FSU has a long, distinguished history of organ study.
In 1924, the College of Music's dean — Ella Scoble Opperman, considered one of the nation's foremost organists — led an effort to buy an organ from renowned builder E.M. Skinner in Boston. The Skinner organ was installed in Westcott Auditorium, known today as Ruby Diamond Concert Hall.
When construction of the new Music Building, now called Kuersteiner Music Building, was completed in 1948, the Skinner organ moved into Opperman Music Hall. The keyboard console was placed on a hydraulic lift that could be raised up to the stage from the basement below.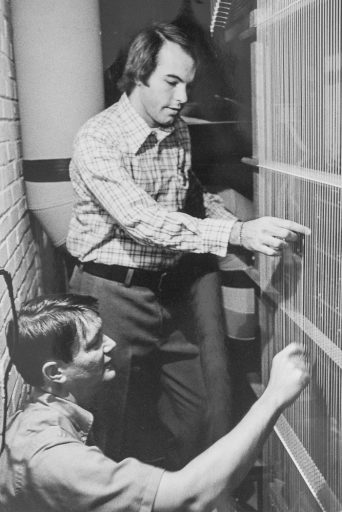 In 1975, Florida State contracted with the Holtkamp Organ Company in Cleveland for a new mechanical action organ, which was different than the electric action on the old Skinner organ. A mechanical action design gives an organist more control over the instrument.
FSU Professor Emeritus of Organ Michael Corzine, who played the first recitals on the Holtkamp organ, distinctly remembers the scene in Opperman Music Hall as workers installed everything.
"The hall had to be closed for the summer of 1975 because the organ had thousands of parts and pipes, and they were spread out all over the floor," Corzine said. "When the instrument was finally assembled and the hall reopened in late September, it was quite a revelation. The new organ sparked interest all around the Southeast, and many students came to see, play and hear it in performances."
Corzine said 21st-century technology has expanded the durability of today's mechanical action organs, such as the Fritts model purchased by FSU.
"Organ building has progressed back to the techniques of historical models, which have lasted for 300 years," he said.
With about 1,000 students, FSU's College of Music is one of the largest and most comprehensive schools of its kind. Organ students can earn bachelor's, master's and doctoral degrees tailored to the individual strengths of a student.
Quinn said the Rockwood Organ will offer students expanded opportunities that help them prepare for careers.
"The new Rockwood Organ will elevate both the learning experience for students and the visibility of FSU's organ program across the country," Quinn said. "This news is cause for great celebration."