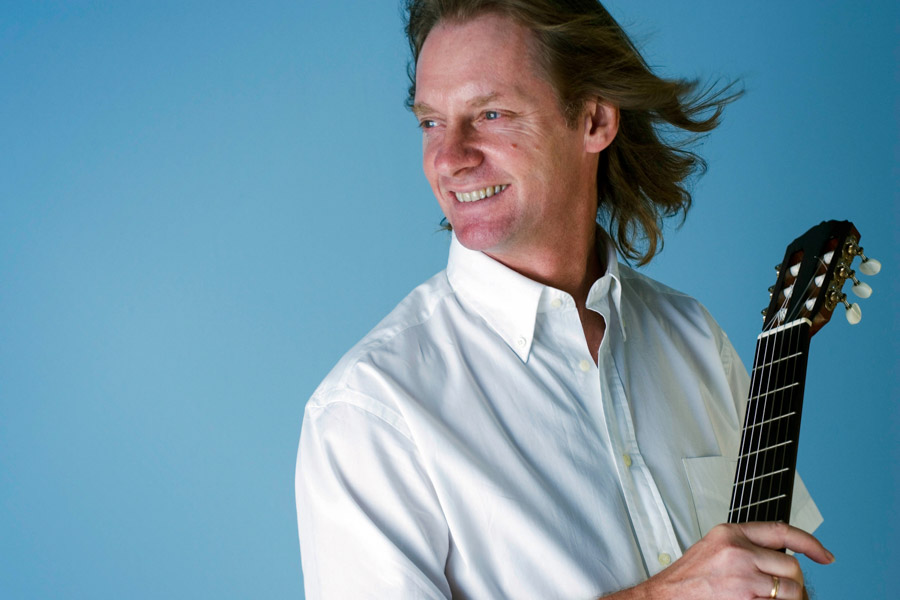 World-renowned classical guitarist David Russell brings his musical genius to Florida State University this week.
Russell starts his Housewright Eminent Scholar Residency at the College of Music on Tuesday, Feb. 26, and continues educational instruction through Friday, March 1.
Russell, who performs at prestigious venues worldwide, will lead two master classes in Longmire Recital Hall at 6 p.m. Tuesday and Wednesday and play a recital in Dohnányi Recital Hall at 7:30 p.m. Friday. All events are free and open to the public.
Russell's residency is made possible through the Wiley & Lucilla Housewright Eminent Scholar Chair in Music. The distinction is intended to enrich the musical education and experience of students and residents of the Tallahassee area.
The Eminent Scholar Chair honors the lives of the late Wiley L. Housewright and Lucilla Housewright, two of the brightest lights in the College of Music's history.
Wiley Housewright was a distinguished educator, author, scholar, lecturer and administrator. He joined the faculty of what was then the School of Music at Florida State University in 1947 and later served as dean from 1966 until his retirement in 1979.
Lucilla Housewright was a confidant to many FSU music students, and she conducted the University Singers for several years.
One of the Housewrights' gifts to the College of Music was a $600,000 donation to help establish the Housewright Eminent Scholars Chair in 1986. The Housewright Music Building, named in their honor, is a testament to the significant contributions they offered generations of students at Florida State.