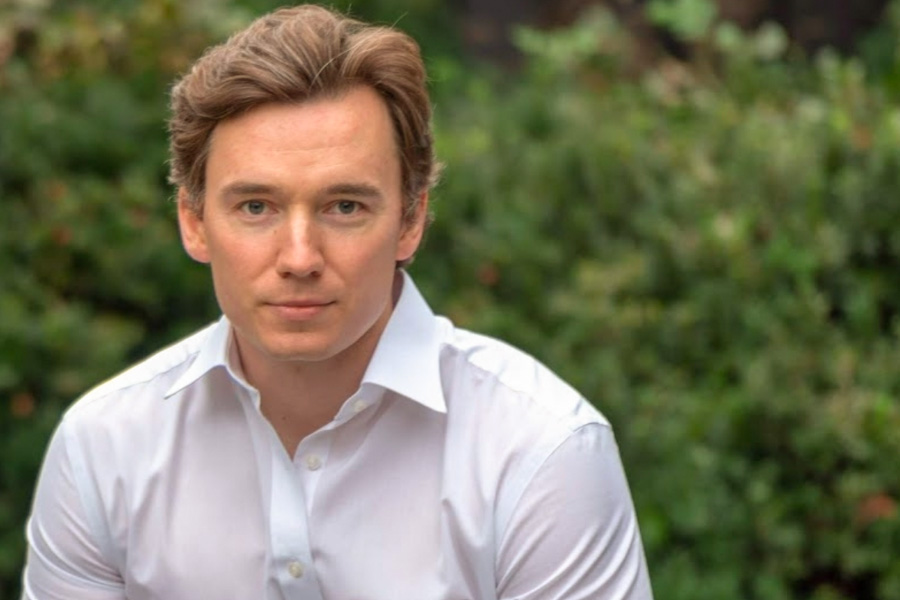 Florida State University alumnus Alexander Birch Elliott will not forget a chaotic, but thrilling, evening last month when he was unexpectedly thrust into the bright spotlight of the nation's premier opera house.
Elliott, a talented baritone who earned bachelor's and master's degrees in music from FSU, had been hired as the understudy for a lead role at the legendary Metropolitan Opera in New York City.
It was a huge opportunity for the 32-year-old singer. He understood, however, the odds were slim of making it into one of the half dozen performances of "Les Pêcheurs de Perles" ("The Pearl Fishers"). The lead artist was an operatic veteran.
That changed during the first performance Nov. 14. Following Act I, The Met staff suddenly came to him and reported the principal baritone could not complete the show for health reasons. Elliott needed to get into costume immediately and finish the performance.
He said that scene, scrambling to get ready for his debut at the internationally renowned Met, unfolded more like a dream than reality.
"That first night was surreal — exciting, but a wild night," Elliott said with a laugh. "I felt the adrenaline rush and butterflies, but I wasn't panicking. I calmed down, and a lot of the credit goes to The Met's staff. They always operate like a well-organized machine, but in that moment, everyone from the top down was incredibly kind, asking if I needed anything and offering support. They said, 'We're excited for you. Go have fun.'
"Even so, you wonder if you're ready."
He was.
Elliott brought a fresh, forceful energy to the stage, and the audience loved it. Elliott said he felt a palpable sense of support from audience members as if they were rooting for the understudy, not just to fulfill the minimum requirements of the role but to knock it out of the park.
He did, and critics took note. The New York Times called the performance "a thrilling debut" demonstrating Elliott's voice: "a beguiling timbre of mahogany carried by boyish ardor." The New York Classical Review said he made a memorable impression, "sporting a powerful, brawny baritone."
Elliott's voice teacher at Florida State 10 years ago, Associate Professor David Okerlund, was listening on satellite radio that night in November when his student abruptly took the stage at The Met and delivered an electrifying performance.
"He was fantastic, and I don't offer that kind of praise easily," Okerlund said. "The truth is, I can be tough on students because the business is that way, and I hope to help them prepare for it.
"Alex was one of the best students I've had. He was hungry to succeed the moment he walked in the door here, and he was open to learning. Not all students are. He was very motivated, focused and had the right attitude — no ego or pretense, just a super guy."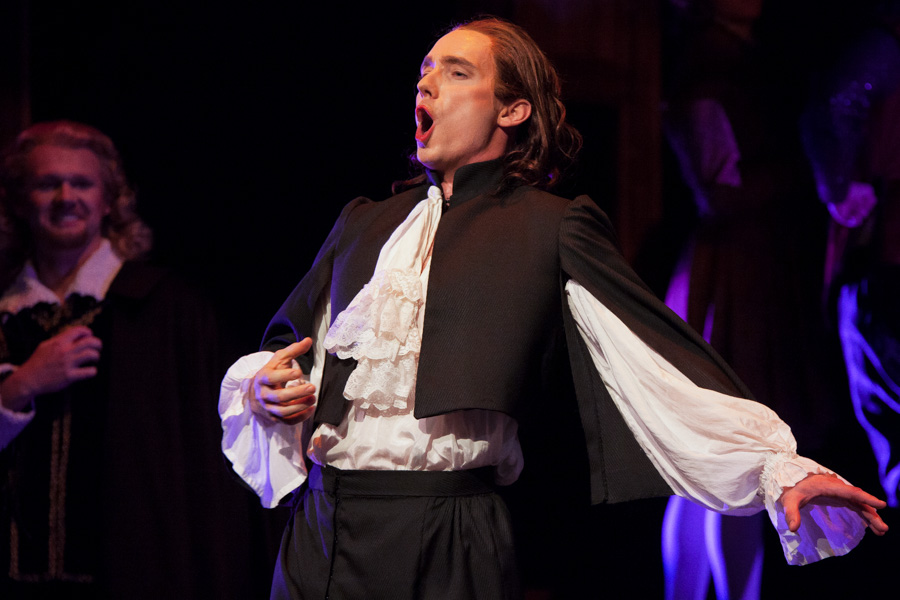 Teacher and student share a mutual respect and admiration for each other. Elliott still considers Okerlund his primary voice teacher and one of the best in the business.
Elliott traveled to Tallahassee last summer to work with Okerlund on technical details. The singer compared it to taking his voice to the "woodshed" to smooth out little kinks, and he considered it a productive week of work.
"David Okerlund's teaching style is to help students become more self-reliant on diagnosing and fixing any voice issues that might develop," Elliott said. "He wants you to be able to take care of yourself for the most part and to do that, you need to check in occasionally and get tuneups."
Elliott's summer "tuneup" came at the right time. He took those adjustments into fall auditions and rehearsals for "The Pearl Fishers," where he was named the permanent replacement to finish the run.
Okerlund said it's the kind of breakthrough performance that can be a phenomenal catalyst for an opera singer's career, especially for an artist like Elliott who brings a compelling mix of charisma and humility to the work.
"Alex has always been open to everything I've poured into him, and he'd take that information, go into a practice room and pound it out," Okerlund said. "That's why he's singing at The Met. I think a lot of opera companies will take notice and say, 'Maybe we should have this guy.'"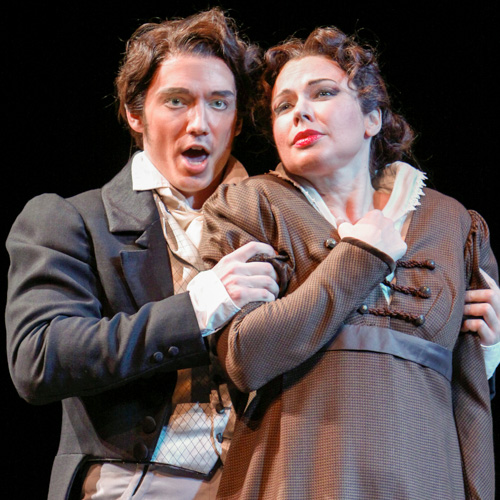 As Elliott's operatic whirlwind intensified in recent weeks, Okerlund made it a priority to support his student. Last weekend, he boarded a flight to New York to attend the show. The trip provided clear insights about Elliott's talent and expertise nearly a decade after graduating from FSU.
Elliott's rare experience has prompted him to reflect a bit on his unique path to the stage of The Met. As a result, he is appreciating his education at Florida State's College of Music with rekindled warmth.
"FSU has a phenomenal music program, and you get a ton of performance experience," Elliott said. "At some well-known conservatories, students find they are under a microscope from the start because major news publications write reviews. I can't imagine doing an opera in college under that kind of focus."
As an FSU student, Elliott sang major roles in "The Barber of Seville," "A Midsummer Night's Dream" and "The Mikado." He said Florida State offers access to great resources and fantastic faculty members.
"You get wonderful performance experiences and a chance to really learn what you're doing in a safe space," Elliott said. "That's hard to appreciate for a young singer who just wants everything to happen very quickly. But looking back, I am so grateful for that experience."