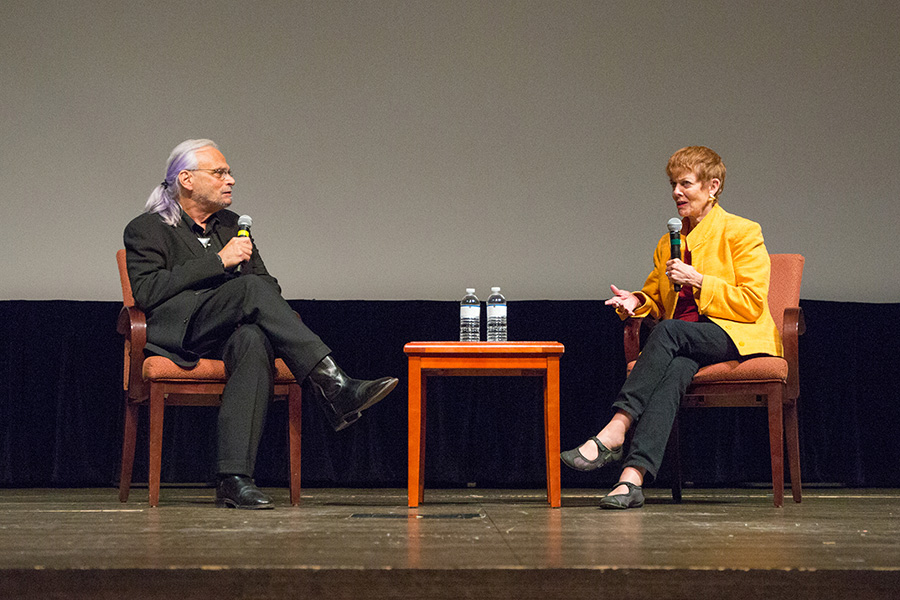 Florida State University's College of Motion Picture Arts Torchlight Program kicked off Veterans Day weekend by commemorating the 75th anniversary of World War II with a screening of the famed 1944 documentary "The Memphis Belle: A Story of a Flying Fortress" Friday, Nov. 9, at Ruby Diamond Concert Hall. 
The documentary by renowned Hollywood filmmaker William Wyler takes audiences aboard the final mission of the U.S. Army Air Force's first heavy bomber to fly 25 sorties over Europe during World War II.  
"The film has a great deal of meaning for this evening — not only to honor our veterans, but to showcase their valor in a way we haven't been able to before," said Paul Cohen, executive director of the Torchlight Program. 
The audience of students, veterans and community members screened "The Memphis Belle," recently restored to high-definition 4K through funding provided by the late Microsoft co-founder Paul Allen's production company, Vulcan Productions. The presentation also included a new film built primarily from color 16mm images shot in the spring of 1943 by Wyler and his crew on 8th Air Force bombing raids over Germany and strategic locations in occupied France.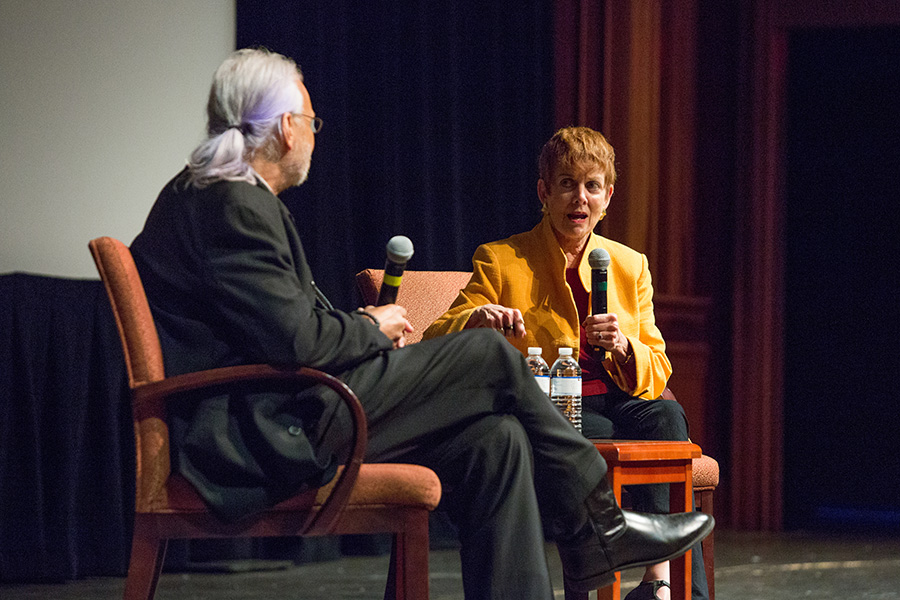 "Restoring the film — so it will live on extensively forever — showcases the technology of our time and the brilliance and emotion of a filmmaker who left a Hollywood career at 40 years old to enlist and risk his life," Cohen said.  
Before the screening, William Wyler's daughter, Catherine, accepted the "FSU Student Veteran Torchlight Award for Outstanding Achievement in Filmmaking" honoring her father posthumously.   
"When my father got commissioned and sent to Europe to make a documentary, it was a very, very bad time for B-17s and their crews," Wyler said. "They were statistically dead on their 16th mission. My father set out to find the first plane that would make 25 missions."  
William Wyler, best known for films such as "Ben-Hur," "The Best Years of Our Lives" and "Mrs. Miniver" — all of which won Academy Awards for Best Director and Best Picture — served as a major in the U.S. Air Force, working as a motion picture director in the Armed Forces from 1942-1945 during the height of his studio career. 
Catherine Wyler, who produced the 1990 feature film "Memphis Belle," also took part in a question-and-answer session with the audience about both films. 
The night began with the film "Red, White & Navy," directed by BFA student Royce Marnell, who interviewed his grandfather Dave Feldman — a World War II veteran and Purple Heart recipient — about his experience. Marnell, his grandfather and family attended the event, and the crowd gave Feldman a standing ovation.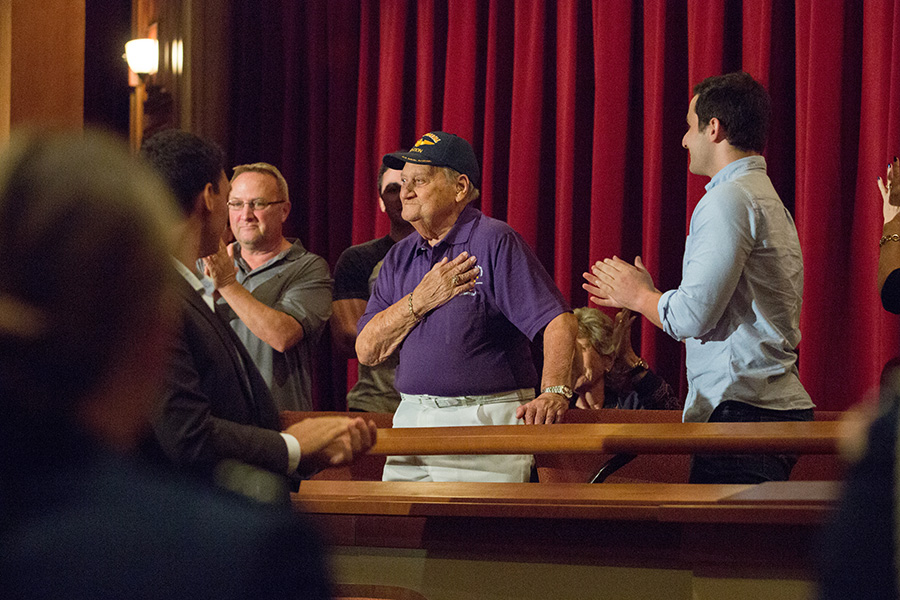 The event, previously known as the Veterans Film Festival, is in its eighth year of existence and was originally created to bring awareness of veterans' issues among the campus and local community. This year's screening was presented by the FSU College of Motion Picture Arts Torchlight Program in association with the Veterans Student Union. 
Each of the event's first seven films has been nominated for numerous awards, including Academy Awards. The previous marquee films were "Hell and Back Again" (2011); "The Invisible War" (2012); "Which Way is the Front Line from Here? The Life and Time of Tim Hetherington" (2013), "Last Days in Vietnam" (2014), "The Hornet's Nest" (2015), "Citizen Soldier" (2016) and "Apache Warrior" (2017).