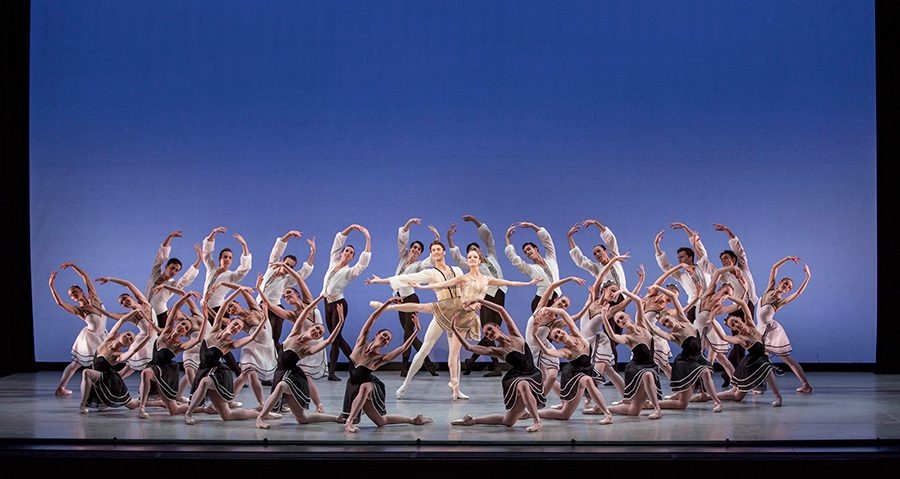 Suzanne Farrell and the Suzanne Farrell Ballet will conclude a residency at Florida State University with a farewell performance and concert to benefit the FSU School of Dance.
The concert will take place at 7:30 p.m. Monday, Nov. 27, at the Nancy Smith Fichter Dance Theatre in Montgomery Hall.
Farrell, the Francis Eppes Professor of Dance at Florida State, is founder and artistic director of the Suzanne Farrell Ballet, a resident company at the John F. Kennedy Center for the Performing Arts in Washington, D.C.
Last year, Farrell announced the company, which has performed annually at the Kennedy Center since 2001 and has had an annual residency at FSU since 2005, will close after this season. The company's final performances, "Forever Balanchine: Farewell Performances," will be held Dec. 7-9 at the Kennedy Center.
One of famed choreographer George Balanchine's most celebrated muses, Farrell remains a legendary figure in the ballet world. Each year, the students in the FSU School of Dance have an opportunity to take classes with Farrell and her company. Students receive an unparalleled, in-depth education of Balanchine's choreography.
"We will miss having the Suzanne Farrell Ballet in residence at the School of Dance each year, but we are so excited that they will conclude years of working together with a final performance in Tallahassee that will benefit our students," said La Toya Davis-Craig, a specialized faculty member in the School of Dance.
Farrell joined the New York City Ballet in 1961 where artistic director and founder Balanchine quickly recognized her innate abilities and musicality. She performed professionally for 28 years and is celebrated as one of the preeminent ballerinas of the 20th century. She carries on Balanchine's legacy as a répétiteur for the Balanchine Trust, as well as through her coaching and teaching. The final season will highlight works that Farrell has handpicked for their significance to her.
Tickets for the performance are $75 for general admission and $100 for VIP admission, which includes admission to a reception following the show. For ticket information, contact the Fine Arts Ticket Office at (850) 644-6500 or purchase tickets online at tickets.fsu.edu.