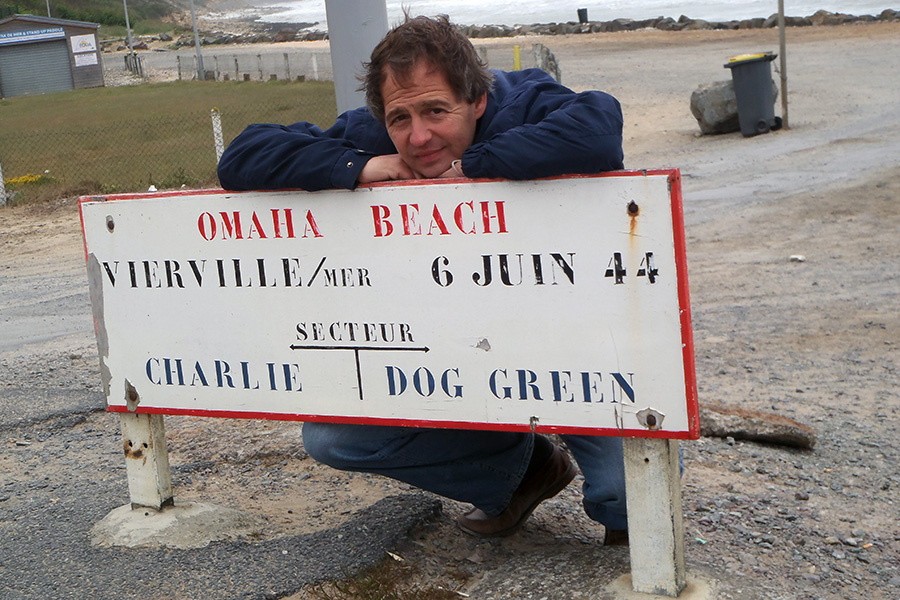 A Florida State University professor has received the prestigious J. Russell Major Prize from the American Historical Association for the year's best book in English on French history.
Rafe Blaufarb, professor in the Department of History and director of the Institute on Napoleon and the French Revolution, was recognized by the AHA for his book "The Great Demarcation: The French Revolution and the Invention of Modern Property."
"It is the highest possible recognition because it is awarded by the few dozen people in the world who are truly experts in this subject," Blaufarb said. "In a way, it's the greatest recognition of my expertise and the validity of my arguments that I can receive. It's a big deal."
"The Great Demarcation" traces the fundamental changes in notions of property, power and sovereignty precipitated by the social and political upheaval of the French Revolution.
Before the French Revolution, the line between property and power was conceptually blurred. Positions of public political power and authority were owned as private property, available to buy, sell, rent or pass down hereditarily. The distinctions between sovereignty and ownership, state and society and public and private that define our modern systems of property and politics did not exist.
By enacting these conceptual distinctions, Blaufarb argues, the French revolutionaries were able to bring about a society where formal political power was divorced from the sphere of property.
"The French Revolution's transformation of property — legally redefining it and changing the institutions around it — wasn't just about land ownership, it was about drawing a conceptual line between property and political power," Blaufarb said. "These are distinctions that we now take for granted. All modern political forms stem from these conceptual divides."
Blaufarb said that this latest honor reflects the exceptional scholarship being produced by FSU's esteemed French history faculty.
"Florida State has the strongest group of faculty in 18th and 19th century French history in the English-speaking world," he said. "I hope this award reinforces our strength in this area."
Founded in 1884, the American Historical Association is the oldest and largest professional organization serving historians and professors of history in the United States. The J. Russell Major Prize was established in 2000 in memory of J. Russell Major, a distinguished scholar of French history who served on the faculty of Emory University from 1949 until his retirement in 1990.