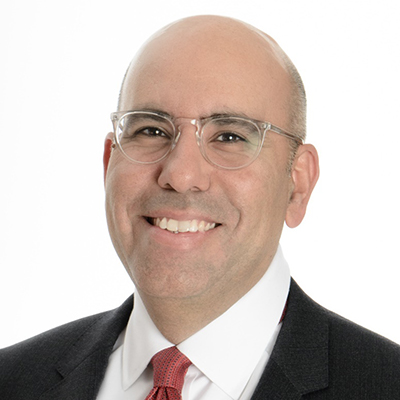 The Florida State University's Opening Nights Performing Arts (ONPA) Development Council has selected Agustin G. "Gus" Corbella as its chair. 
Corbella is senior director of the Government Law & Policy Practice for international law firm Greenberg Traurig, LLP, and has served on ONPA's Development Council since 2004. He will serve a two-year term. 
"Gus is a dedicated advocate for Opening Nights and arts and culture in our community," said Christopher J. Heacox, director of FSU's Opening Nights Performing Arts. "His commitment, knowledge and experience will build on the strong foundation of outgoing Chair Mike Pate. We are very grateful to Mike for his many years of service and numerous contributions to Opening Nights." 
"I am thrilled for this opportunity to further support Opening Nights Performing Arts and to bring national and international performers to the Tallahassee community," Corbella said. "I have had the privilege to be a part of Opening Nights for more than a decade, watching it grow from 7 Days to six months, providing more world-class performances and educational events." 
A long-standing supporter of the arts, Corbella is an active member of numerous national and state political, professional and charitable organizations. He served as chairman of the Florida Film and Entertainment Advisory Council from 2010 to 2016, is an associate member of The Recording Academy (GRAMMYs®), and was elected president of his Leadership Florida Class XXXIV, 2015-16. He also served as a member of the University of Florida Performing Arts Advisory Board of Directors from 2004 to 2007.
Corbella specializes in the areas of legislative and executive branch lobbying and public policy advocacy, transportation and infrastructure, health care, telecommunications, gaming, insurance, appropriations and entertainment. He earned a bachelor's degree from New York University and a master's degree from Florida State University.
About Opening Nights Performing Arts
Opening Nights Performing Arts' goal is to provide meaningful artistic and professional experiences to students on and off of Florida State University's campus. Opening Nights provides master classes, lectures and question-and- answer sessions for students by visiting artists and performers. These educational opportunities are free to students and provide invaluable, face-to-face experiences.
About Opening Nights Performing Arts Development Council
The purpose of the Florida State University Opening Nights Performing Arts Development Council is to serve as an essential network of engaged local, regional and national communities charged with enhancing philanthropic support for the organization.