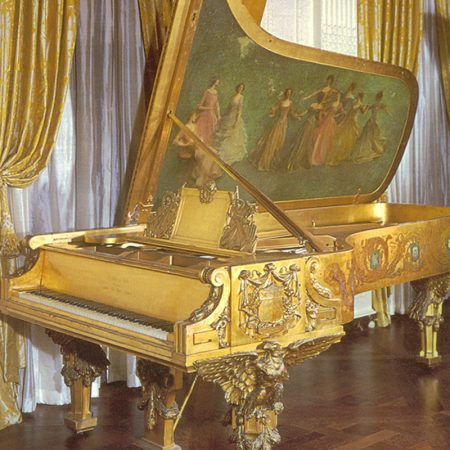 Florida State University has rescheduled a special performance of The 5 Browns featuring Steinway Art Case pianos from the collection of Tallahassee entrepreneur and museum owner DeVoe Moore. 
The 5 Browns — a classical piano ensemble of five siblings — will perform on Moore's rare Steinways at the first-of-its-kind, free concert at 8 p.m. Thursday, June 1, 2017, at Ruby Diamond Concert Hall. The concert, originally scheduled for Sept. 1, 2016, was postponed due to Hurricane Hermine. 
Previous ticket holders must request to transfer their tickets to the new performance by Dec. 16, 2016. After the Dec. 16 deadline, any tickets that have not been requested for transfer will become available to the general public on Jan. 24, 2017. 
"These pianos have never been played in one place in their history, and the first time a concert will be performed with them will be at Florida State," Moore said. "I think it is incredible that FSU will be the first one to have this amazing collection of pianos performed upon at one time." 
Moore's collection of eight Steinways is the finest private collection in the world and is housed at the Tallahassee Automobile Museum, which he established in 1996. 
Steinway & Sons, founded in 1853 and considered the world's premier piano manufacturer, is co-sponsoring the concert and underwriting The 5 Browns' appearance.