Florida State University senior Kyle Jones lives by the mantra: If it's worth doing, it's worth overdoing.
Jones found himself living that mantra earlier this year while working on a film project for his Digital Media Production class that he hoped would shed new light on a vexing 50-year-old unsolved murder case in Tallahassee.
Jones, along with three classmates, dove into the project with 100 percent effort. The students pored over police and court records to figure out if they could turn the information into a documentary.
The project took over much of Jones' life this year – he lived and breathed it for 10 months – but he learned valuable lessons about himself and the quality of his FSU experience while producing the film.
A special screening of "641 Muriel Court" will take place at 7 p.m., Thursday, Oct. 27, at The Moon in Tallahassee.

On Oct. 22, 1966, Robert and Helen Sims were home with their 12-year-old daughter Joy, enjoying a Saturday night when Florida State was playing a home game against Mississippi State. They lived in a brick ranch house at 641 Muriel Court not far from Raa Middle School where Joy was a good student.
That evening, all three were brutally attacked in the house. Robert and Joy died at the scene; Helen died days later. Two older daughters, 17-year-old Jeanie and 16-year-old Judy, were out babysitting that night. Jeanie was first to discover her family when she arrived home around 11 p.m.
The vicious murders shook Tallahassee — and the killer, or killers, was still on the loose. Residents worried about their safety and what the killings meant for their quiet town. Authorities investigated several suspects, including a 20-year-old man and his 19-year-old girlfriend, but no one was ever charged with the murders.
The investigation produced thousands of documents and 50 years later, Jones, Deanna Kidd, Michael Walsh and Elijah Howard studied the records to figure out if they could make a film out of the material.
"I'd never done something like this," Jones said. "Nobody teaches you how to make a movie. You just kind of do it. It was a whole lot of research and a whole lot of calling random phone numbers and opening phone books and praying a little bit. It was a long grind, for sure, and it didn't stop after spring semester."
The project continued into the summer as the students teamed up to produce an expanded version of the film. Jones unexpectedly landed an interview with Vernon Fox, one of the original suspects in the case, who still lives in Florida.
"He has a lot he wants to say," Jones said. "That was a very, very interesting interview with very interesting material."
Jones says producing the film has been one of those experiences where the deeper you get into the work, the more you want to do it right; give it the attention it deserves; put in the necessary time.
"I can't even begin to explain how much time went into this," Jones said. "It was a lot more than I could have possibly imagined."
The filmmakers are grateful for the help they received from the College of Communication and Information professors, who helped guide them through the production. Jones is also grateful for opportunities at Florida State that helped him prepare for a project of this magnitude, including his work as a videographer for FSU Campus Recreation.
The film gave him a chance to develop many skills: researcher, interviewer, writer, editor, videographer, graphic artist and storyteller. Plus, it taught him a lasting lesson about himself.
"I wouldn't have told you that I wanted to make films or make documentaries at this time last year at all," Jones said. "You learn a little bit about motivation and willpower to keep going with these things. It was a lot coming from within and saying that I want to do this right. I think there's a lot of value in just pushing yourself to work really hard."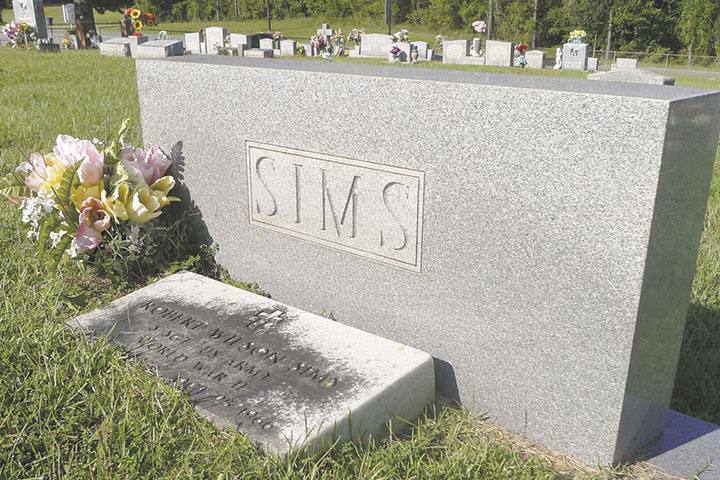 The Sims murders remain an open case in Tallahassee. Jones hopes "641 Muriel Court" offers some level of closure for those interested in this mysterious cold case.
"A lot of people are still very upset, very interested in this, people who grew up with it," Jones said. "There's a lot of interest still and not a lot of answers."
For more information about "641 Muriel Court," visit www.facebook.com/641MurielCourt/.
Save
Save