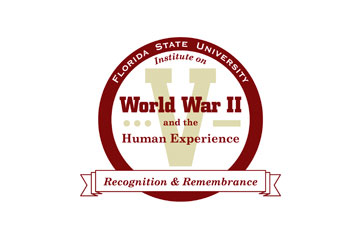 Florida State University's Institute on World War II and the Human Experience will address the issue of disabled veterans in America at its sixth annual fall lecture.
John Kinder, a distinguished scholar at Oklahoma State University, will discuss "Open Wounds: Disabled Veterans and the American Century." Kinder focuses his research on the history of war and American Culture with a concentration on the aftermath of war and its lasting effects on the home front. He is the author of "Paying with Their Bodies: American War and the Problem of the Disabled Veteran," which examines the era of World War I through the lens of wartime disability.
Kinder focuses on the intricacies of war and the cost and painful repercussions veterans have felt for decades and will feel for decades to come. It is Kinder's belief that such impactful events need attention, as they will shape the future of disabled veterans assimilating back into civilian life.
The lecture, which is free and open to the public, will take place at 5:30 p.m. Tuesday, Nov. 1, in the Redina Room at the FSU Alumni Center, 1030 W. Tennessee St.
The mission and focus of the Institute on World War II and the Human Experience is collecting and preserving the memories of men and women during the World War II era and the immediate post-war period (i.e., 1939-1949). The institute, which currently houses over 6,000 collections, has items from units and individuals representing numerous states as well as a few nations. Florida State's institute is one of the nation's largest private repositories on World War II.
For more information, visit ww2.fsu.edu.