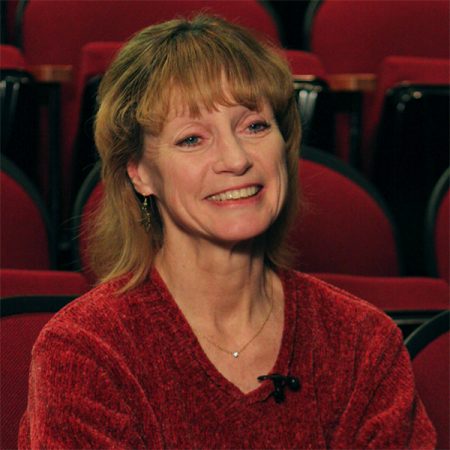 Suzanne Farrell, one of the most eminent and influential ballerinas of the 20th century, has been elected as a member of the American Philosophical Society, the oldest learned society in the nation.
Farrell, the Francis Eppes Professor of Dance at Florida State University and founder and artistic director of the Suzanne Farrell Ballet at the John F. Kennedy Center for the Performing Arts in Washington, D.C., is one of 33 members elected for 2016 in five areas: mathematical and physical sciences; biological sciences; social sciences; humanities; and the arts, professions and leaders in public and private affairs.
"It is an honor to be selected for membership in the American Philosophical Society with such esteemed fellow members," Farrell said. "In dance, we seek to inspire a new world in each ballet that we perform. I am grateful to pass along the extraordinary legacy of George Balanchine — the father of American ballet — through this art-form to a new generation of dancers both in my own company and with my students at Florida State University."
Philosophical inquiry is the foundation of dance arts practice, according to Joséphine A. Garibaldi, associate professor and chair of Florida State's School of Dance. Contrary to Cartesian doubt, practitioners of dance rely upon sensory experience to know the world around them, toiling through years of dedicated work to share this knowledge with others.
"Ms. Suzanne Farrell's ongoing inquiry into the art of dance has spawned many generations of artists who express their passion for intellectual investigation through the dance," Garibaldi said. "Ms. Farrell has far surpassed the title of Master of her craft. I like to think of her as the Ballet Brahma — the eternal perfect being of ballet.
"I applaud the American Philosophical Society for including dance among its peer disciplines while honoring Ms. Farrell's deep and sustained intellectual artistry of the highest order," she said.
In a 28-year career with the New York City Ballet (1961-1989), Farrell came to define lyric ballet in America and was considered the last muse and protégé of choreographer George Balanchine. Of her more than 100 roles, nearly one-third were created expressly for her by Balanchine and other leading choreographers. She has devoted the past quarter-century to preserving his legacy through performance, working with companies around the world to present the Balanchine repertoire.
In 2001, Farrell formed the Suzanne Farrell Ballet at the Kennedy Center, where it has performed annually in addition to touring nationally and internationally. She published her autobiography, "Holding Onto the Air," in 1990 and continues an active teaching career.
Farrell has received every honor possible in dance and has received honorary degrees from numerous universities, including Harvard, Yale, Notre Dame, Georgetown, Julliard and Brandeis.
The American Philosophical Society was founded by Benjamin Franklin in 1743 for the purpose of "promoting useful knowledge." Of its 1,025 elected members, 858 are domestic and 167 are international. Since the society's founding, only 5,573 members have been elected. More than 240 have received the Nobel Prize.